Park West Gallery Staff Share their Favorite Artists
From abstract expressionists to colorful cartoonists, Park West Gallery is home to a diverse range of talented contemporary artists. While, for many, choosing a favorite artist is like choosing a favorite child, some of our staff chose to share the artists who mean the most to them.
Gallery Director David Gorman: Tim Yanke and David "Lebo" Le Batard
"It has to be a tie between Tim Yanke and Lebo. Both paint for their own sake and stay true to their craft. Both are inspired by art history but have created a new identifiable art form. I have an enormous respect for both and have multiple Yanke and Lebo works in my personal collection."
Gallery Consultant Mike Snodgrass: Yaacov Agam
"Agam's art is a visual metaphor for life: it is all at once awe-inspiring, confusing, and complicated; it can be interpreted differently from different perspectives; it demands questions be asked of it, and if you look hard enough, it often gives answers. It is spiritual, and perhaps most importantly, it must be experienced – truly lived – to be truly appreciated and understood.

How can you say enough about the art that gave rise to an entire modern artistic movement? The man has influenced generations of artists around the globe while still living, and in my opinion is an artistic genius."
Gallery Consultant Trista Maltby: David "Lebo" Le Batard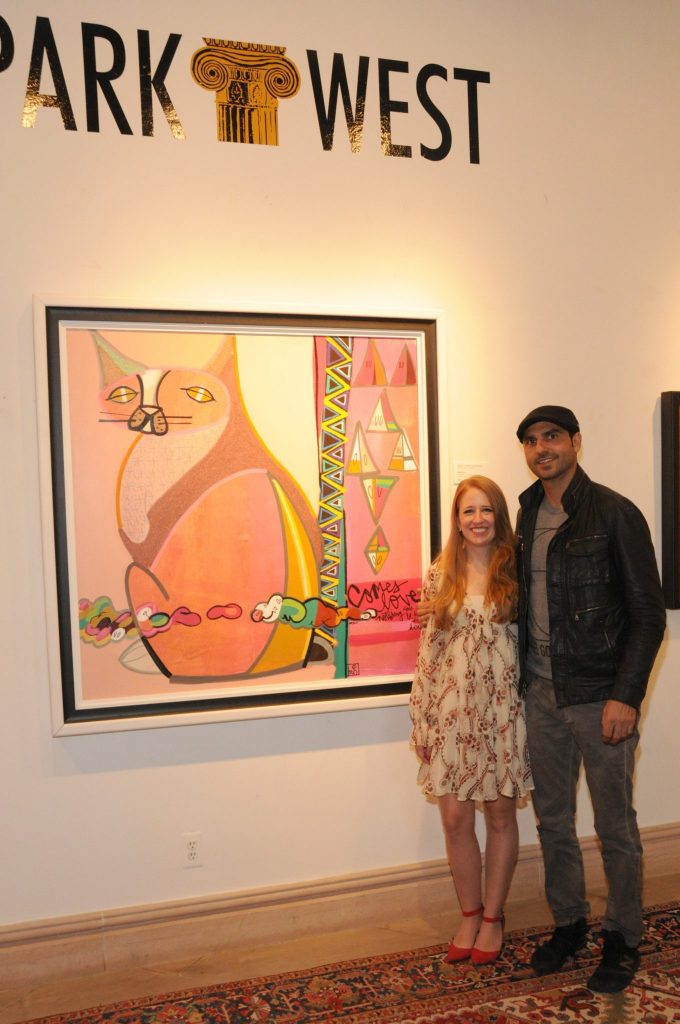 "My favorite artist is the cartoon-expressionist Lebo! I love that his style is experimental and expressionistic. At first, it may seem simplistic, but as you look more into Lebo's artwork, you will find there is more meaning with various symbols making a nod to history, psychology, spirituality and humanity's journey throughout time.

There is much to explore with Lebo's artwork, and I always find the subject matters — such as amusing cats or sleepy owls — uplifting and positive."
Gallery Consultant Cole Waters: Marcus Glenn
"The first artist I met back in 2008 when I joined Park West Gallery was Marcus Glenn. I instantly loved his infectious passion for his craft. As I have watched him evolve over the years, I continue to get excited about his work. I have enjoyed his museum series starting with his tribute to Miro and Surrealism in 'Girrrrl, You Gotta See This One.'"
Gallery Consultant Lisa Hershberger: Too Many to Choose
"I don't have a favorite. When I stand in front of a painting, it becomes the focus of my attention and speaks to me – or perhaps doesn't, since not every work of art is a masterpiece taking on a life of its own, but is rather a point in development.

The standard of craftsmanship of Park West artists is so high that their ability to express their vision is almost uniformly excellent. Beyond that, there is the direct impact of the image on the viewer. No matter what kind of art you may have liked when you arrived here, exposure to our gifted artists will broaden your taste widely in time."
Who are your favorite artists? Share with us on our Facebook or Twitter pages!