Dominic Pangborn to open 60-piece museum exhibition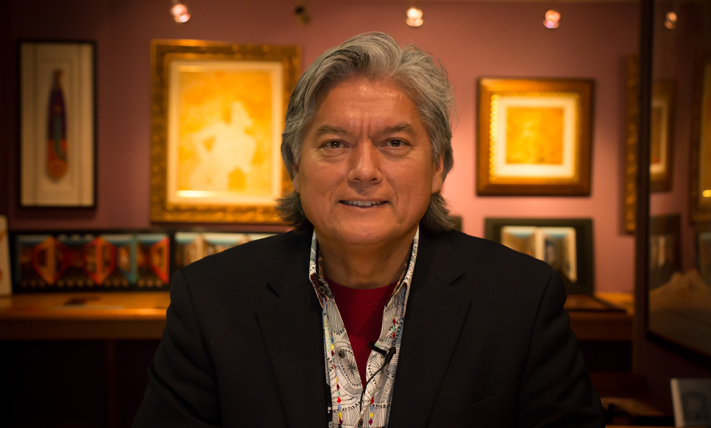 A three-month, 60-piece retrospective of Detroit artist Dominic Pangborn's artwork opens to the public July 11 at the Ella Sharp Museum in Jackson, Mich.
The exhibition – Evolution of Art & Design Through Revolution represents a display of Dominic's artistic evolution spanning more than four decades. From painting and sculpture, to fashion and product design, visitors to the museum are invited to witness this one man's continued journey through nearly all aspects of visual art.
"I love the saying 'No man ever steps into the same river twice,' and that's how I live my life," he said. "Every day I breathe different air and that's how I approach my art. The first touch of the canvas or other medium dictates how my work is going to flow, like the river, each artwork is going to find its own path."
The prolific artist said for that reason, it was tough making selections of what would be included in the exhibition. "Each piece is personal, how do I say yes to this one, and no to that one?" he said.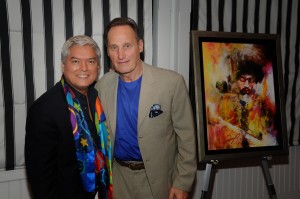 "Dominic's artwork is multifaceted, it was no easy task to curate the collection down to its current scope, which is still sizable," said Albert Scaglione, Park West Gallery's CEO and founder.
Park West has been Dominic's art dealer for almost 10 years. "We reviewed the selections carefully, considering how each work would fit into the overarching narrative of his life and work. His contributions to fine art, design, fashion and the discovery of new media are extraordinary," Albert said.
"Dominic's work is dynamic and intuitive and draws the viewer into its sense of vibrancy through color and composition," said Amy Riemann, the director of the Ella Sharp Museum. "Talking with Dominic about his work, and about art in general, always makes me want to dash into the studio and create something of my own. His energy is infectious." Museumgoers will be delighted by the variety of work displayed, she said.
Ella Sharp Museum is located at 3225 Fourth Street in Jackson, Mich. The phone number is 517-787-2320, or learn more about the exhibition at ellasharp.org.
Here's more information from Park West Gallery about Dominic Pangborn.