Norwegian Profiles Park West's Unforgettable Cruise Ship Art Auctions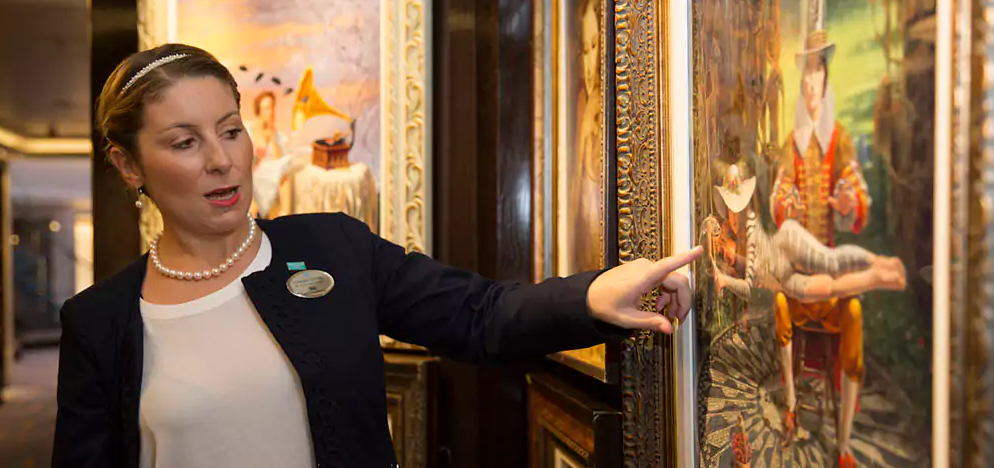 "Dream. See. Inspire. Repeat." That's the motto of Chasing the Sun, the official travel blog of Norwegian Cruise Line, which recently did an excellent profile of Park West Gallery's onboard art programs.
Chasing the Sun interviewed Stoney Goldstein, Park West's Executive Vice President of Sales, who talked all about our cruise ship art auctions, collecting advice, and our favorite up-and coming artists.
You can read the full article here.
In Goldstein's words:
The wonderful thing about art is that you don't need to know anything to enjoy it. The best advice we can give is, "Follow your eye." You will know when a certain work of art connects with you—you'll just feel it.
Park West first partnered with Norwegian in 2000 and, for the past 18 years, we've brought auctions, exhibitions, and fascinating art seminars to its entire fleet.
This year, Park West is proud to be on board the maiden voyage of the new Norwegian Bliss, the third ship in NCL's wildly popular Breakaway Plus class. According to Norwegian, the Bliss is "the first cruise ship specifically designed with features and amenities for the ultimate Alaska cruising experience."
Guests on Norwegian Bliss can enjoy luxurious accommodations, fantastic dining options, Broadway shows like "Jersey Boys," and a two-level go-kart track (!) that sits on the ship's top deck.
To learn more about the Norwegian Bliss or how you can book a Norwegian Cruise vacation, you can visit their website here.
To learn more about collecting art with Park West—on land or at sea—you can visit our website or contact our Gallery Sales team during business hours at (800) 521-9654 ext. 4 or sales@parkwestgallery.com after hours.
LEARN MORE ABOUT PARK WEST CRUISE SHIP ART AUCTIONS: