Jailbirds Mitsie and Nicky post bail … and then some
Mitsie Scaglione and Nicky Yanke each made their $2,400 bail and together collected $7,000 in donations as part of the Muscular Dystrophy Association's premier fundraiser.
The local lock-up was yesterday, but these high-profile MDA Lock-Up events occur all across the country at various times throughout the year. Business and community leaders agree to raise "bail" and then reach out to business associates, co-workers, family and friends for donations. Each jailbird has weeks to raise their bail – then they come together on the lock-up day and have the opportunity to visit with other business leaders in their community committed to helping the MDA.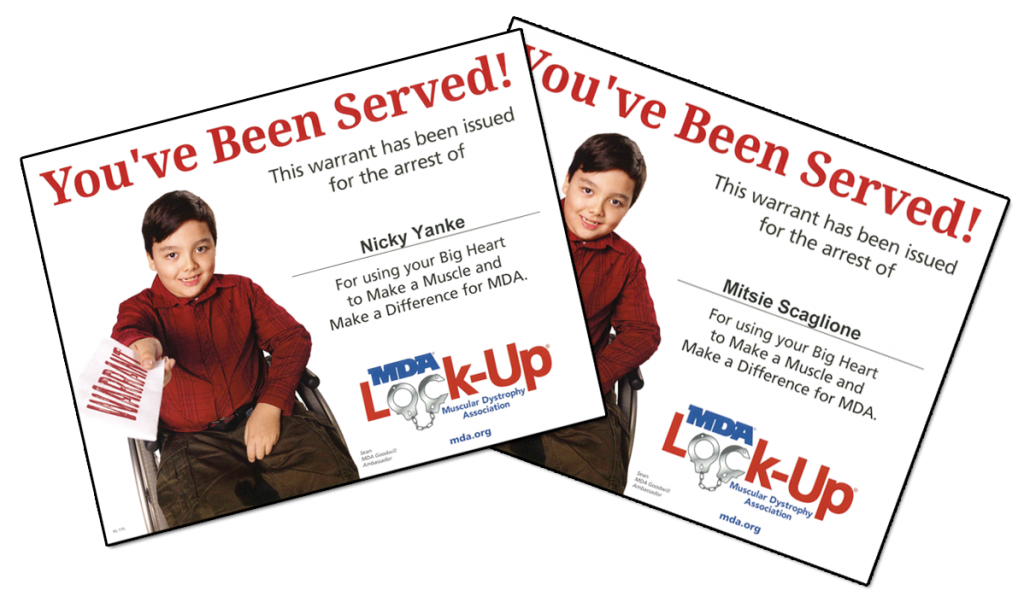 All funds raised by the MDA Lock-Up assist the association in providing lifesaving research, a nationwide network of medical clinics and accessible summer camp experiences to individuals and families affected by neuromuscular diseases. Read more about it at the MDA Lock-Up site and consider being "put behind bars for good."
Park West Gallery founders Albert and Mitsie Scaglione maintain a passionate ambition to improve the lives of others through personal giving, their own Park West Foundation and the philanthropic initiative Park West CARES.