Come Explore Park West Fine Art Museum & Gallery in Honolulu, Hawaii!

Get a Free Work of Art When You Visit!*
NOW OPEN! Explore the best art in Hawaii at Park West Gallery's major new museum and art gallery in beautiful Honolulu! Located at the Waikiki Beach Walk, the Park West Fine Art Museum & Gallery is open seven days a week—our hours of operation are 11 am to 9 pm. There are tours of the gallery every Sunday-Thursday at 11:00 am and 3:00 pm.
You can find directions to Park West Hawaii here or call 808-859-4871 for more information.
Anyone who visits the gallery or attends a tour will receive a free unframed artwork, a complimentary cocktail (21 and over only), and a $500 credit that can be used at the gallery! Terms & conditions apply.* If you're a Hawaii resident, Park West is offering a special kama'aina discount of 15% off any purchase or a buyer's credit of $250 (whichever is greater). We are thrilled to become part of the island community, so we hope you'll come see everything we have to offer!
SUBMISSIONS FOR PARK WEST'S "MADE IN HAWAII" ARTIST COMPETITION ARE NOW CLOSED! We want to thank everyone who entered our inaugural "Made in Hawaii" contest! The entries we received are simply incredible. Our judges are now reviewing all of the entries, and we will be making an announcement of the TOP 10 SEMI-FINALISTS in the next week.
UPDATED WITH NEW INFORMATION! The Top 10 will be invited to display one work of art each at the Park West Fine Art Museum & Gallery in Waikiki for one week—from Monday, November 1 to Monday, November 8. The public will be invited to vote for their favorite artwork. On Tuesday, November 9, we will announce the TOP 3 FINALISTS—those will be the artists who got the most votes during the public vote.
A panel of judges will review the Top 3, and we will be announcing our GRAND PRIZE WINNER on Monday, November 15! SO, STAY TUNED FOR MORE NEWS ABOUT THE "MADE IN HAWAII" CONTEST SOON!
You can read more about the contest here and read the content's full submission guidelines and terms & conditions here.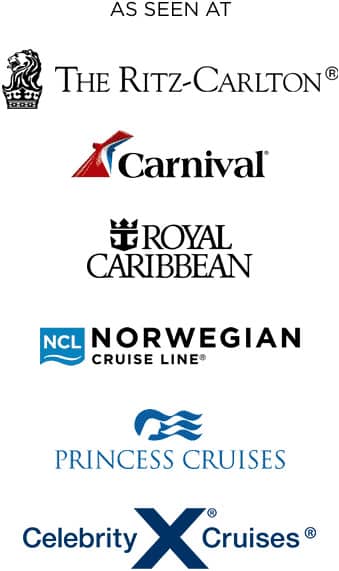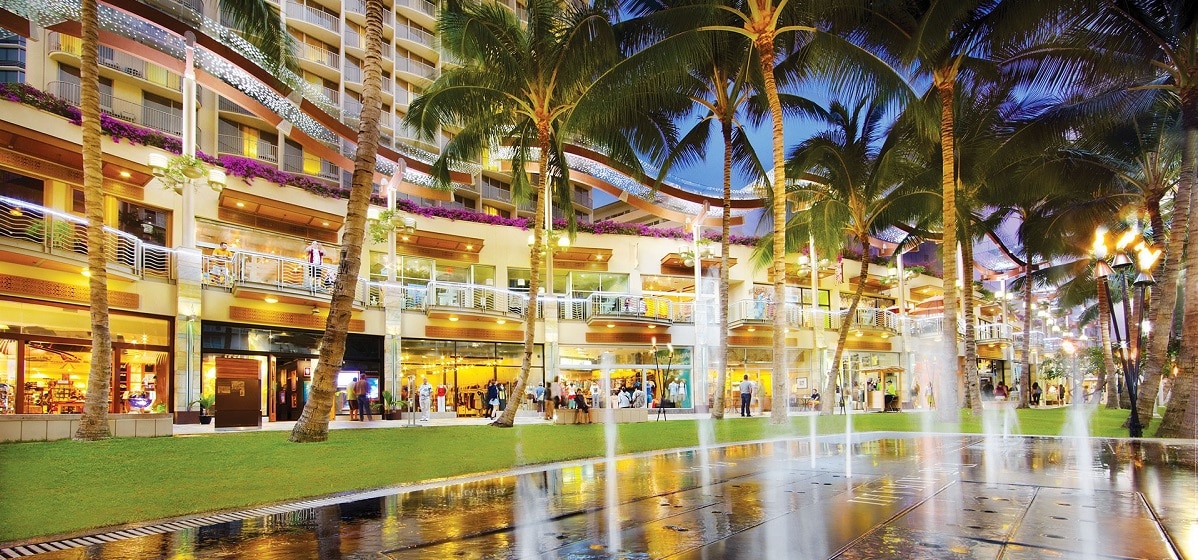 WHERE TO FIND US:
PARK WEST FINE ART MUSEUM & GALLERY HAWAII
Waikiki Beach Walk
226 Lewers St, Suite L118
Honolulu, HI 96815
(808) 859-4871
CURRENT EVENT SCHEDULE:
ART SEMINARS: Sunday-Thursday – Daily Art Seminar at 1 pm every day
Anyone who attends a seminar or participates in Guess the Price will receive a complimentary cocktail (21 and over only), a free unframed artwork, and a $500 credit that can be used at the gallery!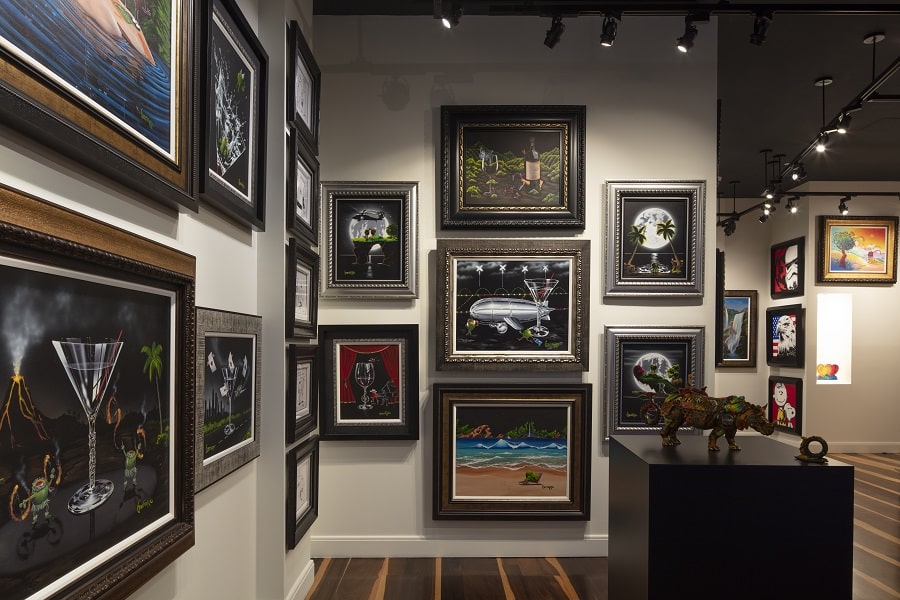 UPCOMING EVENTS:
OKTOBERFEST BEER TASTING – Saturday, October 9
Beer Tasting: Learn How to Pair Beer with Fine Art – 7:30-8:30 pm
Excited for Oktoberfest? The Art Team at Park West Gallery Hawaii wants to show you how to expertly pair some incredible beers with even more incredible works of art. Does Pilsner go with Picasso? Does Stout go with Salvador Dali? You'll find out and will leave knowing a lot more about beer and art.
Complimentary beer will be provided (21 or older with ID) and three lucky guests will win a free framed artwork created by one of Park West's most popular artists! It will be an evening to remember! Please RSVP to Waikikibeach@parkwestgallery.com
WHAT CAN YOU EXPECT FROM PARK WEST HAWAII?
This incredible art experience allows guests to browse art by some of the greatest artists in history and collect original works from Park West's unrivaled selection of world-class art.
The Park West Fine Art Museum & Gallery in Hawaii collection includes artwork ranging in price from a few hundred dollars to over one million dollars. As visitors tour the museum collections, they will encounter original masterworks created by icons like Salvador Dali, Toulouse-Lautrec, and Pablo Picasso. (Park West currently has the largest collection of Picasso's ceramic works on display anywhere on the planet.) In the gallery collection, guests can browse Park West's vast selection of art for sale and even take home original works by famed artists like Peter Max, Mark Kostabi, Nano Lopez, Kre8, or Michael Godard.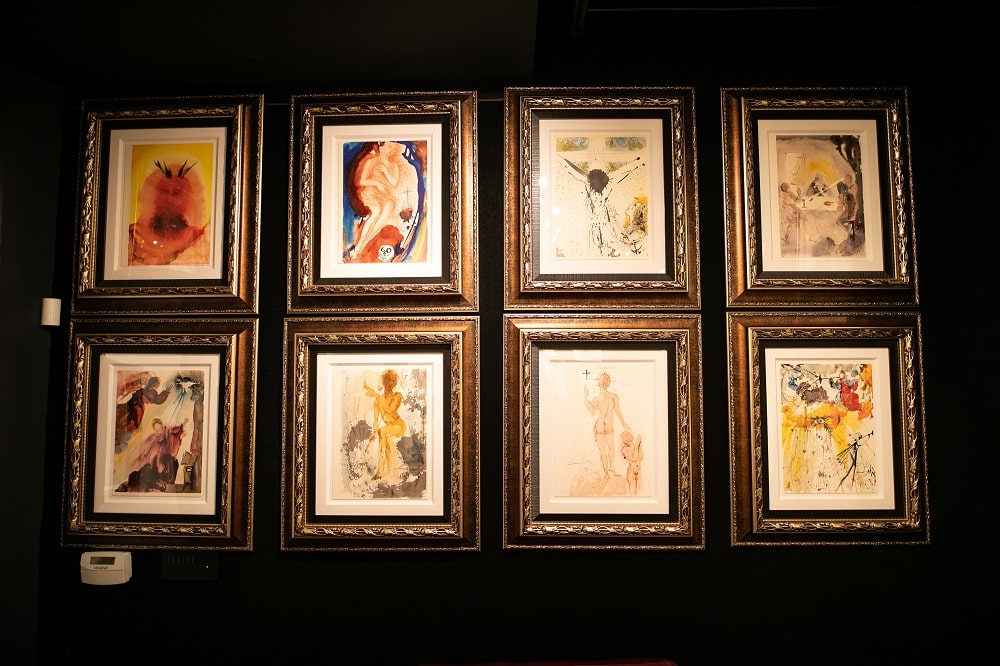 ART COLLECTING
Guests interested in collecting art will find a huge selection of original art available at Park West's new Honolulu location at the Waikiki Beach Walk. As the world's largest art dealer, Park West can offer art by world-class artists priced for every level of collector. It doesn't matter if you're a life-long art aficionado or if you just want to take home something beautiful to commemorate an unforgettable trip to Oahu, Park West can help you find the perfect work of art.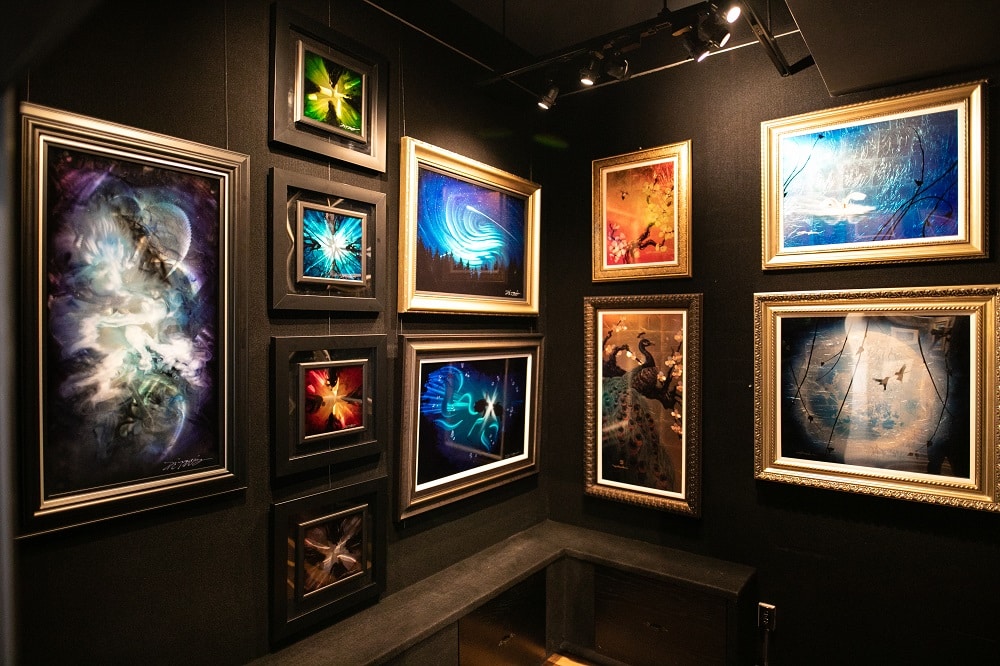 *  Limit one credit, artwork, and/or beverage per guest. Credits and sale promotions are non-transferable and cannot be combined with any other offer. Terms & conditions apply. Ask gallery staff for full details.