A fascination with art: A VIP profile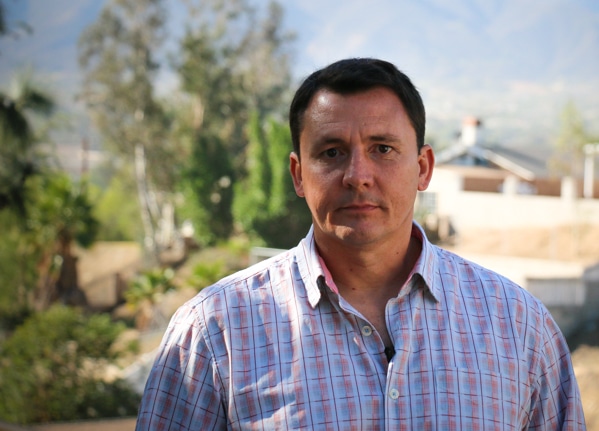 In 2007, an Albrecht Dürer etching at a Park West Gallery event grabbed Victor Baker's attention. Since then, his passion for art has continued to grow.
"I didn't know the first thing about art," he said. "I didn't even know the basics." So he was surprised when he found himself somewhat fixated on that etching. "For three days, I just kept going back to look at it."
The artwork – a lifetime impression by Dürer – depicts a scene from Chapter 13 of the Book of Revelations. Victor said he was attracted to its historical significance and because it was the first book of the Bible he remembered reading as a child. "It kept drawing me back and drawing me back," he said.
He finally made the decision to buy it. He tells the story below.
There's no one particular style of art that Victor collects. He said he's a fan of etchings and woodcuts because the technique involved continues to intrigue him.  However, he collects the works of many artists.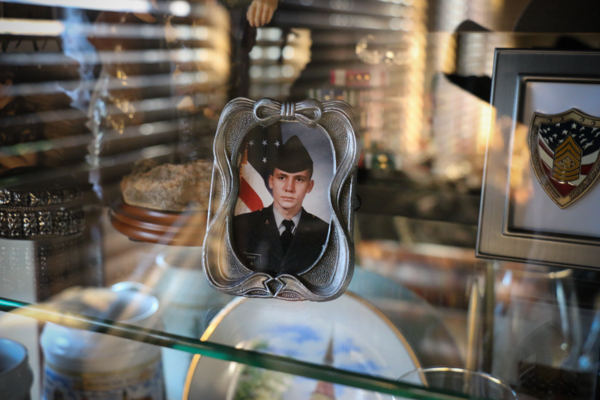 Shortly after retiring following 21 years in the military, Victor was shaken by a cancer diagnosis. After a challenging recovery, he's much more drawn to color than he was before. He's always been attracted to the colorful artwork of Yaacov Agam and very recently added to his collection some playful pieces by Autumn de Forest and Simon Bull.
Victor likes to share his love of collecting with his friends and encourages them to discover more about art. "Where I'm from, I wasn't much exposed to art," said the Gulf Port, La., native. "I really enjoy the masters, learning about Rembrandt and Dürer." He said he appreciates the educational aspect of Park West events: hearing the history of where the great artists came from and about their lifestyles. He gave his growing appreciation for Picasso as an example. After being exposed to more about Picasso's life and his story, Victor has an entirely different view and a deeper level of understanding of the artist's work. He said that he hopes someday to add a Picasso to his collection.
Through his VIP experiences, Victor said he's really learned from just about everyone involved – from the artists to the auctioneers and gallery staff. He also enjoys the discussion and camaraderie with fellow collectors.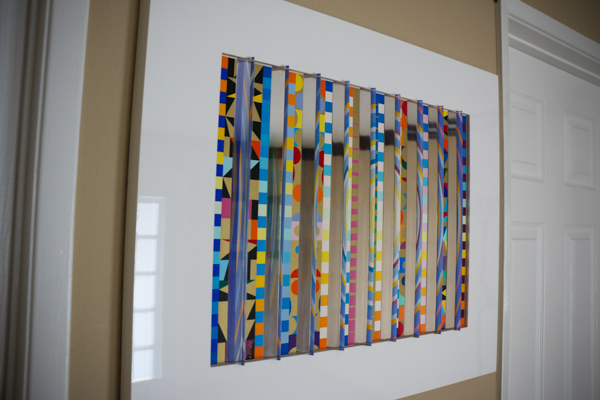 Similar to his experience after learning about the masters, Victor said that meeting Park West artists has given him a uniquely personal connection with much of the art he's collected. "Every artist has their own style and background – from Dominic Pangborn to Csaba Markus to Scott Jacobs," he said. "They're each fascinating in their own way." He said it's been refreshing to know that they're "just regular people" who enjoy doing what they do. "And they do such a wonderful job doing it," he said. He likes hearing about their careers and creative processes, and how each artist got to where he or she is now. In every case, he said his appreciation has grown for the work created by artists he's met.
During his years of association with Park West, Victor said it's all about "the Fs": discovering his fascination with the art and artists, the gallery treating him like family and the bonus of building lasting friendships through his collecting experiences.
His recent art collecting has focused on notions of love. Although it wasn't intentional at first, he decided to embrace the theme after coincidentally collecting a few pieces consecutively, each with titles that included the word "love." It's a fitting word to describe his affection for collecting fine art.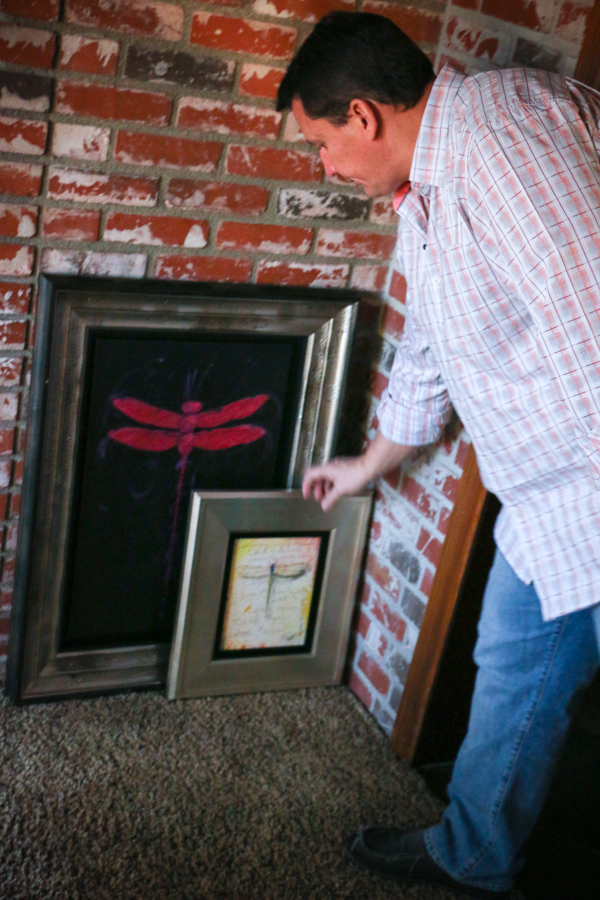 Victor now enjoys a quiet life and is settling into his new secluded hillside home in Southern California. He looks forward to starting renovations so he can once again display and enjoy his artwork.
Pictured above are two pieces by Tim Yanke that Victor has yet to hang. When we visited him, he had just recently moved and was still unpacking.