Examiner.com explores art auctions at sea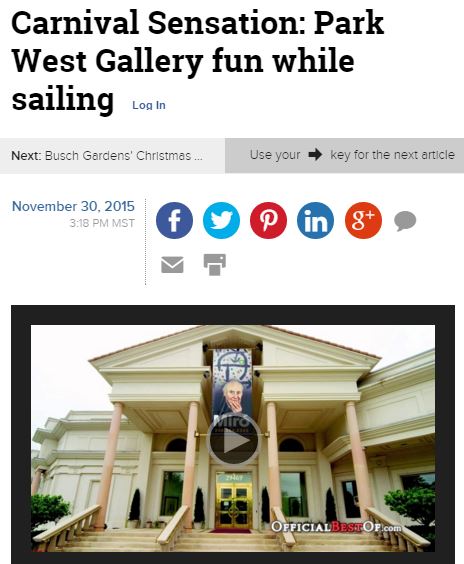 Examiner.com has discovered the excitement of Park West Gallery art auctions at sea, and is providing both new and experienced cruisers with tips for their next auction.
Heather Leigh Carroll recounts her experience aboard the Carnival Sensation, where guests were treated to one of Park West Gallery's art auctions during a three-day cruise.
"These auctions were hosted while at sea and offered something unique for cruise enthusiasts to enjoy. It was definitely not something everyone would have access to enjoy back home. Especially if there is a lack of art galleries in their area."
The article highlights the free artwork guests can receive, and even gives helpful tips for attending an art auction and framing artwork.
Founded in 1969, Park West Gallery can be found on more than 100 cruise ships on various lines, including Carnival, Royal Caribbean International, Princess Cruises, Norwegian Cruise Line and Celebrity Cruises.
Read the full article here:
http://www.examiner.com/article/carnival-sensation-park-west-gallery-fun-while-sailing