Duaiv to Paint Live at Women's Circle Gala
Renowned French-American artist Duaiv is joining forces with Women's Circle to brighten the lives of underserved women in Florida.
Watch Duaiv create a unique painting live during the Lucky 13th Annual Circle of Hope Gala, held March 30 at the Westchester Country Club in Boynton Beach, Florida.
Duaiv's painting will be auctioned off to one lucky bidder during the gala. The annual event is a major fundraiser for Women's Circle, a non-profit organization dedicated to helping women gain financial stability through education and career development.
"We are so lucky to feature much sought-after artist DUAIV, who has generously donated his time, talents and treasure to Women's Circle!" the Women's Circle website states.
In addition to the auction, guests will be treated to an elegant three-course dinner, wine, hors d'oeuvres, a raffle and live music. All proceeds will support Women's Circle programs.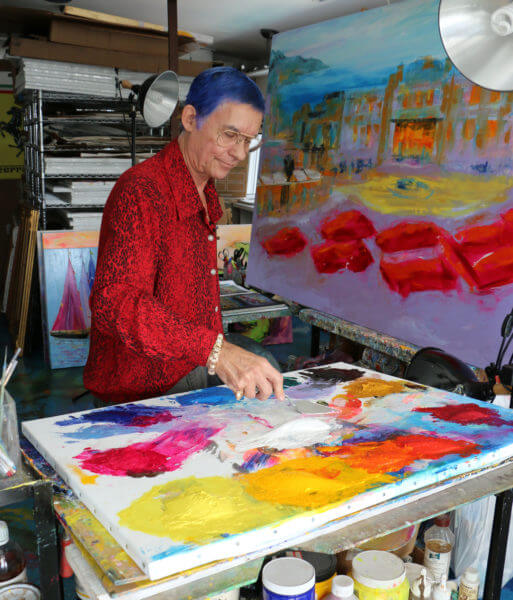 Duaiv has exhibited all over the world, including France, Switzerland, Belgium, Spain and the United States, and his artwork is featured on more than 100 cruise ships with Park West Gallery. Along with being an accomplished artist, Duaiv is also a master cellist.
The Women's Circle empowers local, low-income women to realize their full potential. These women receive support through programs such as typing and computer classes, literacy, U.S. citizenship and English for Speakers of Other Languages.
Visit Women's Circle for information on the gala or to donate to the organization. For information on how to collect artwork from Duaiv, contact Park West Gallery at (800) 521-9654 ext. 4 or sales@parkwestgallery.com.