Climb Aboard a Cruise to Cuba in 2017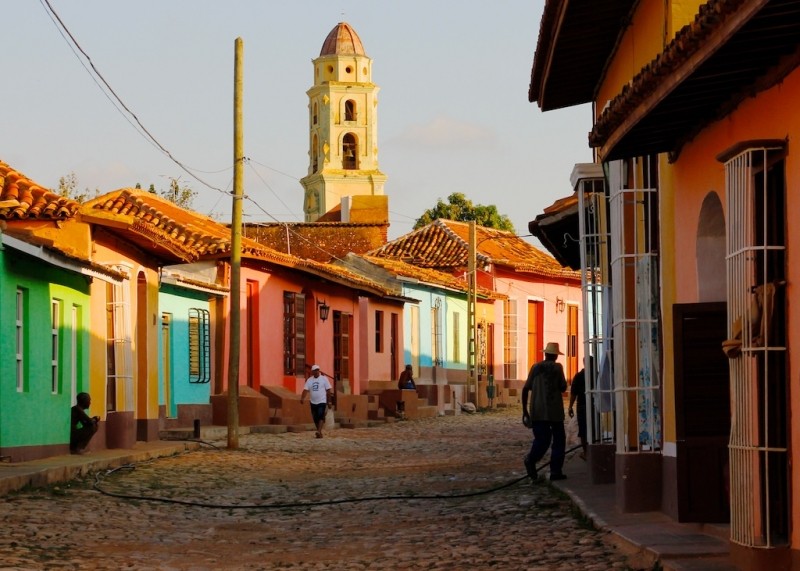 For American travelers hungry to see the world, there is no destination more coveted than Cuba. After the two countries restored diplomatic relations in July of 2015, U.S. citizens are free to travel to the Caribbean island for the first time in more than 50 years. Most recently, the Cuban government has granted permission to two major cruise lines to set sail to the Republic of Cuba.
Wanderlust travelers itching to experience Cuba can book a reservation now for one of these Cuban adventures:
Norwegian Cruise Line
Norwegian Cruise Line is offering guests an immersive experience into Cuban life and culture. During the port of call in Havana, travelers can explore the world-class art collection at the Museo Nacional de Bellas Artes or shop in Plaza Vieja. Vacationers can also sit down to eat at one of the many family-owned-in-home restaurants.
The first ever Norwegian Cruise Line voyage to Cuba will set sail on March 7 from Port Miami aboard the Marina.
Royal Caribbean International Cruise
Beginning in 2017, Royal Caribbean International will bring eager explorers to Cuba aboard the recently renovated Empress of the Seas. The ship includes the Boleros Lounge featuring Cuban culture from food to salsa dancing.
While exploring the island, travelers can enjoy a walking tour of Plaza Vieja, ride in a classic 1950s car or sightsee around the Caribbean island.
Vacationers can book several trips to Cuba—beginning with a five-night cruise setting sail from Miami on April 19. After re-positioning to Tampa, the Empress of the Seas will return to Cuba for a seven-night cruise on April 30 and again for a five-night cruise on May 20.
Holland America Line's Veendam
Holland America Line is among the cruise lines eager to set sail to Cuba in 2017, with its Veendam setting sail for the island from December 2017 to April 2018.
Holland America Line last sailed to Cuba's Havana Harbor 30 years ago. With the ability to travel to the island once again, the cruise line is offering 7-, 11-, and 12-day Fort Lauderdale roundtrip sailings. Many of the cruises feature extended says in Havana, so cruisers will have plenty of time to explore the island.
To climb aboard a cruise to Cuba alongside Park West this summer, book a trip through Royal Caribbean International, Norwegian Cruise Line or Holland America Line!