Community continues to commend Glenn's Grammy goodness
Marcus Glenn has been invited by a number of local officials to receive commendations for the honor of being chosen as the official artist for the 56th Annual Grammys. The Grammys' recognition has provided Marcus with a unique national spotlight, yet he's enjoyed the hometown accolades because he's happy to share his success with his community.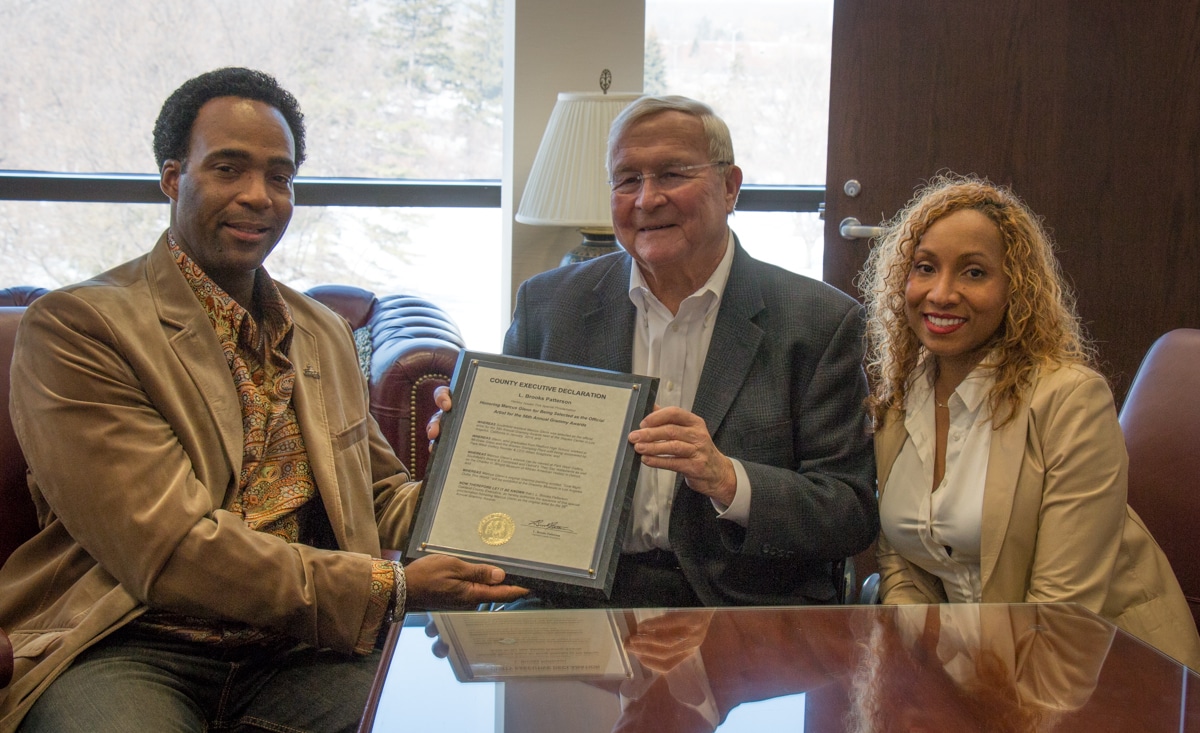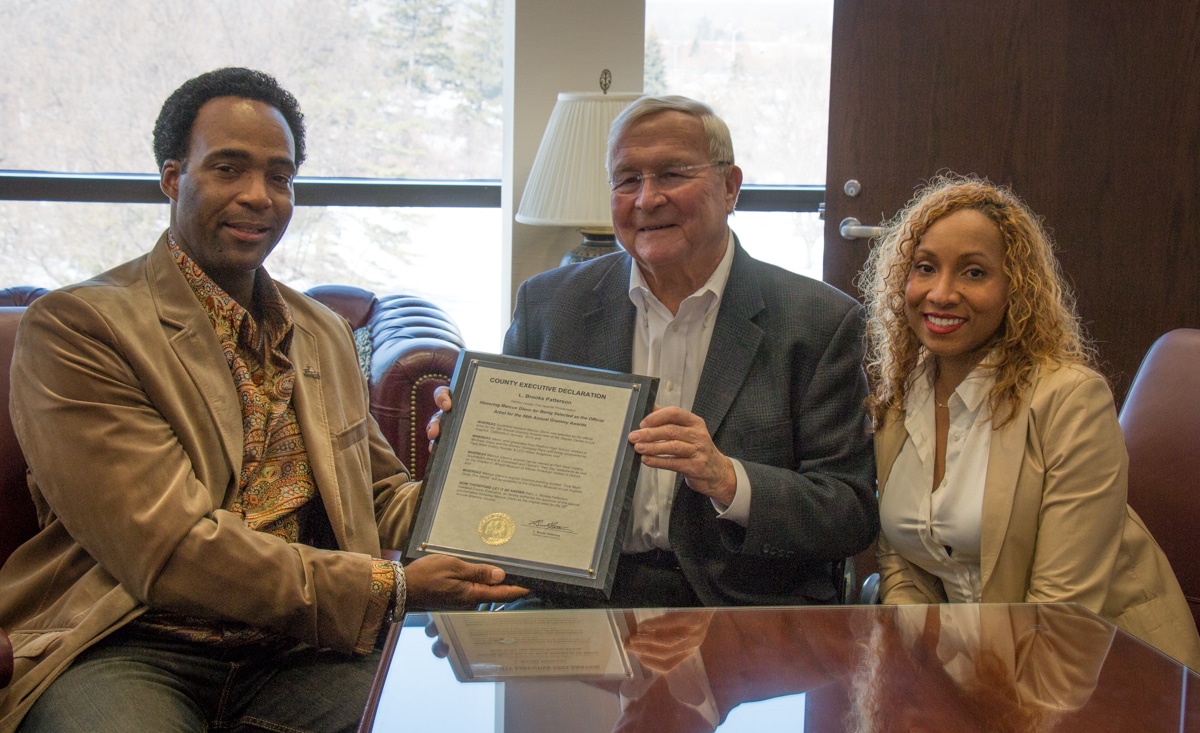 Marcus and his wife, Yolanda, met yesterday with Oakland County Executive L. Brooks Patterson at his Waterford Township office.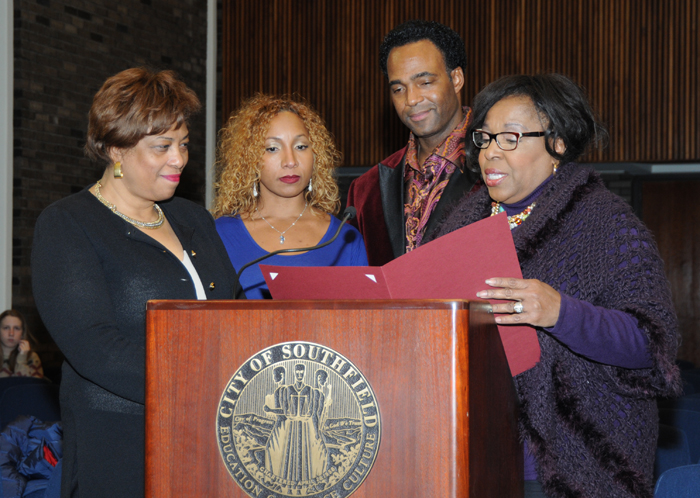 Last month, Southfield Mayor Brenda Lawrence and City Council President Sylvia Jordan honored Marcus on behalf of the the city during a council meeting.
Earlier that day, Marcus says told WDET Radio's Craig Fahle that he views carrying the torch of other African-American artists as a responsibility.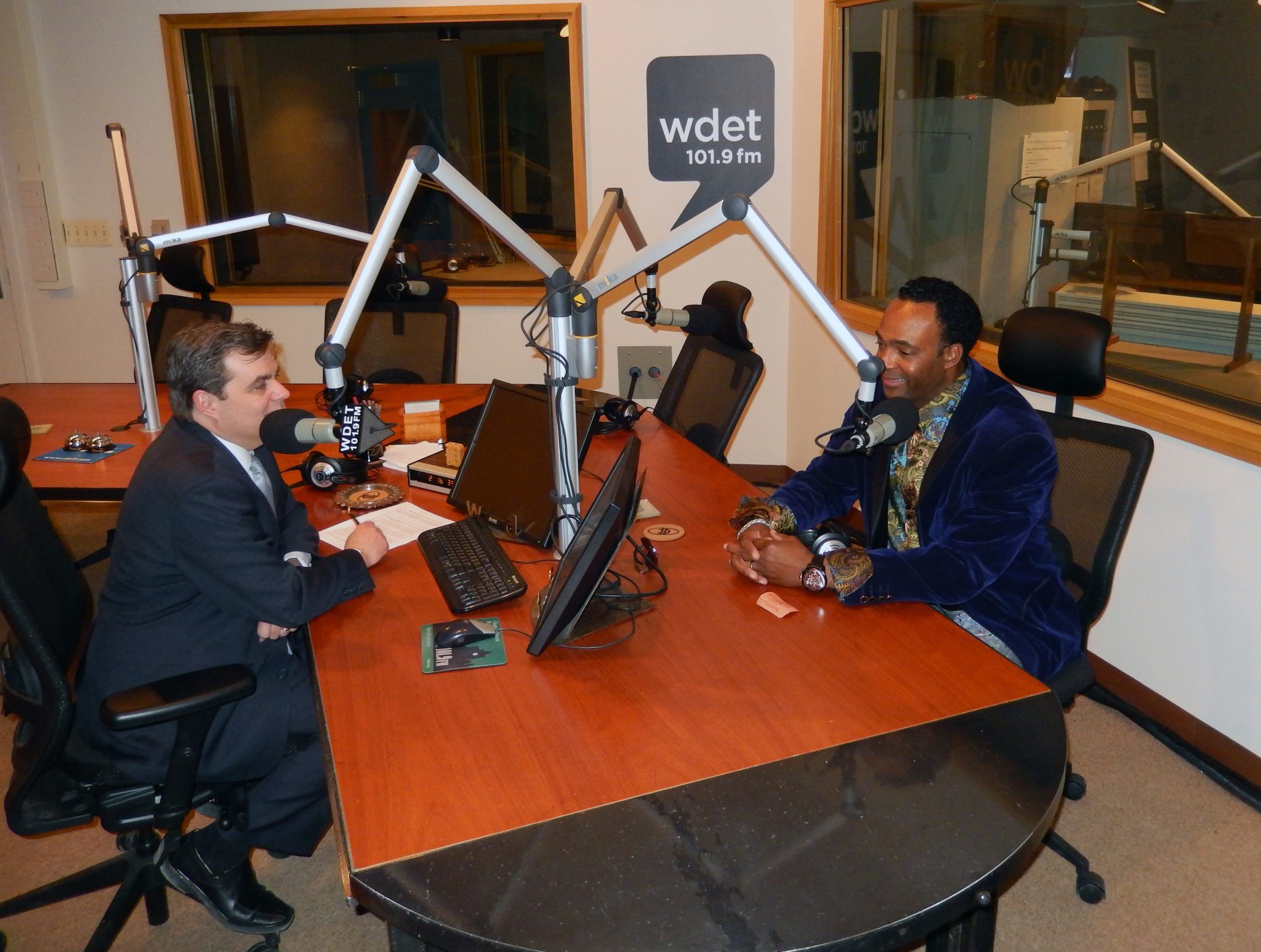 Marcus says he feels blessed by the increased exposure the Grammys has provided for his artwork and the fact that his work is collected worldwide thanks to his long-time relationship with Park West Gallery. Listen to Marcus' interview with Craig here.