Cold Stone Creamery works with Best Buddies throughout August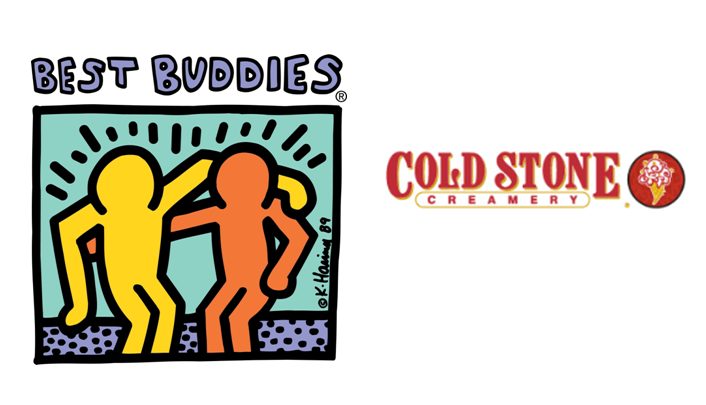 There's nothing like a cool ice cream cone to soften the blow of a blazing hot summer day. There's also nothing like the feeling of helping out. Cold Stone Creamery, an ice cream chain based out of Scottsdale, Arizona, is accepting donations from visitors to their shops throughout the month of August in support of Best Buddies International.
Those who donate $1 or more will receive a sticker featuring the Best Buddies logo, designed by world-famous pop artist Keith Haring. All of the proceeds will go to Best Buddies.
Best Buddies is a nonprofit organization that supports young people with intellectual disabilities such as Down syndrome, autism, Fragile X syndrome, Williams syndrome, cerebral palsy, brain injuries and many more through one-on-one friendships with volunteers.
Park West Gallery has several ties to Best Buddies. Earlier this year, the Park West Foundation donated $50,000 to the organization to support the philanthropic efforts of one of our artists. Romero Britto, a world-renowned pop artist with whom Park West gallery works, is on the Best Buddies International Board of Directors.
"Good will and kindness are contagious," said Britto, who has worked with Best Buddies since 1994. "It's wonderful to see the Park West Foundation giving generously to Best Buddies, an important organization that I have held dear to my heart for many years."
Don't forget to visit your local Cold Stone for a cool treat and to help make a difference!