Around Town: ArtPrize, Detroit Design Festival, B'ham Art Fair
This coming weekend is a perfect time to get outside and enjoy the first days of autumn. Fortunately, a variety of popular art events are happening all around Michigan, including: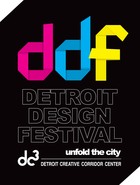 DETROIT DESIGN FESTIVAL
The DDF is a city-wide week-long crowd-sourced design festival developed to showcase the talents and abilities of Detroit's creative community. A variety of happenings will take place, including studio tours, panels and roundtable discussions, fashion shows, and art battles. Detroit Creative Corridor Center established DDF to connect creatives with one another, expose them to new markets and consumers, and to display the creative talent that will help Detroit become a global center of creative innovation.
When: Wednesday, Sept. 21 – Wednesday, Sept. 28
Where: 50 venues throughout the Detroit Creative Corridor (map)
Website: www.detroitdesignfestival.com
---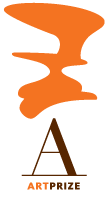 ARTPRIZE
Part arts festival, part social experiment, ArtPrize is an international contest decided solely by public vote. The competition is open to any artist in the world who can find space, anybody in the city who wants to create a venue and open to a vote from anyone who attends. It's mission is to be a catalyst for collisions and connections between artists and communities, for the sake of infusing vitality and courage into culture. For two weeks, 1,582 artists from 36 countries and 43 states will show their work in 164 venues within three-square miles. Each artist will compete for the world's largest prize for art, $474,000 ($250,000 to 1st place).
When: Wednesday, Sept. 21 – Sunday, Oct. 9, 2011
Where: Downtown Grand Rapids (map)
Website: www.artprize.org
---
BIRMINGHAM STREET ART FAIR
Birmingham's 37th Annual Art Fair will feature more than 160 fine artists from around the country. Ceramics, painting, photography, glass, jewelry, sculpture, wood and more will be showcased, along with the annual art auction to raise funds for the outstanding work of Common Ground, Oakland County's nonprofit agency providing emergency help for families in crisis.
When: Saturday, Sept. 24, 10 am – 6 pm; Sunday, Sept. 25, 10 am – 5 pm
Where: Downtown Birmingham (map)
Website: theguild.org/art-fairs/common-ground-art-fair
---
And if you're in the neighborhood this weekend, stop by for a visit! Park West Gallery will be open Friday, 9am – 6pm and Saturday, 11 am – 6 pm (map).