Agamograph "Faith" presented to Pope Francis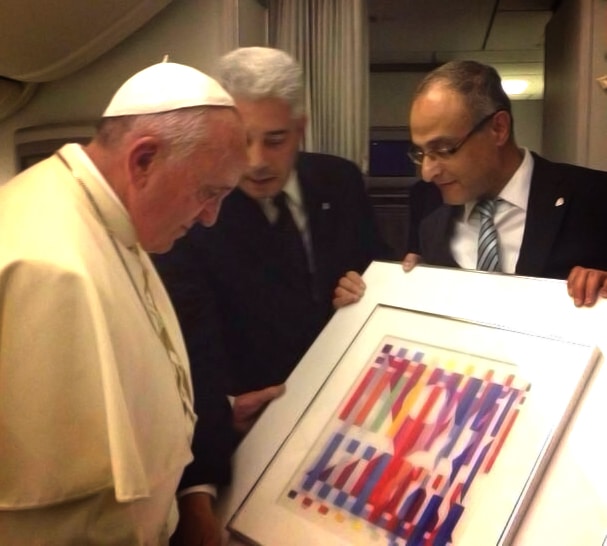 Yaacov Agam shared with Park West Gallery this photograph of EL AL airline's president, David Maimon, presenting Pope Francis with the Agamograph "Faith," as reported by the San Deigo Jewish News.
"EL AL (airlines) President, David Maimon, presented Pope Francis with two significant gifts including a selected piece of art created by internationally acclaimed Israeli artist Yaacov Agam entitled, "Faith-Visual Pray."  The artwork integrates symbols of Judaism including the Star of David and the Menorah, which not only symbolizes the Holy Temple of Jerusalem but also the light of the seven churches of Christianity. Maimon also presented Pope Francis with a published book of greetings and messages collected on social media from EL AL passengers around the world." Read more.
The pontiff wrapped up his three-day visit to Israel May 26.