Thomas Kinkade's Christmas Cottage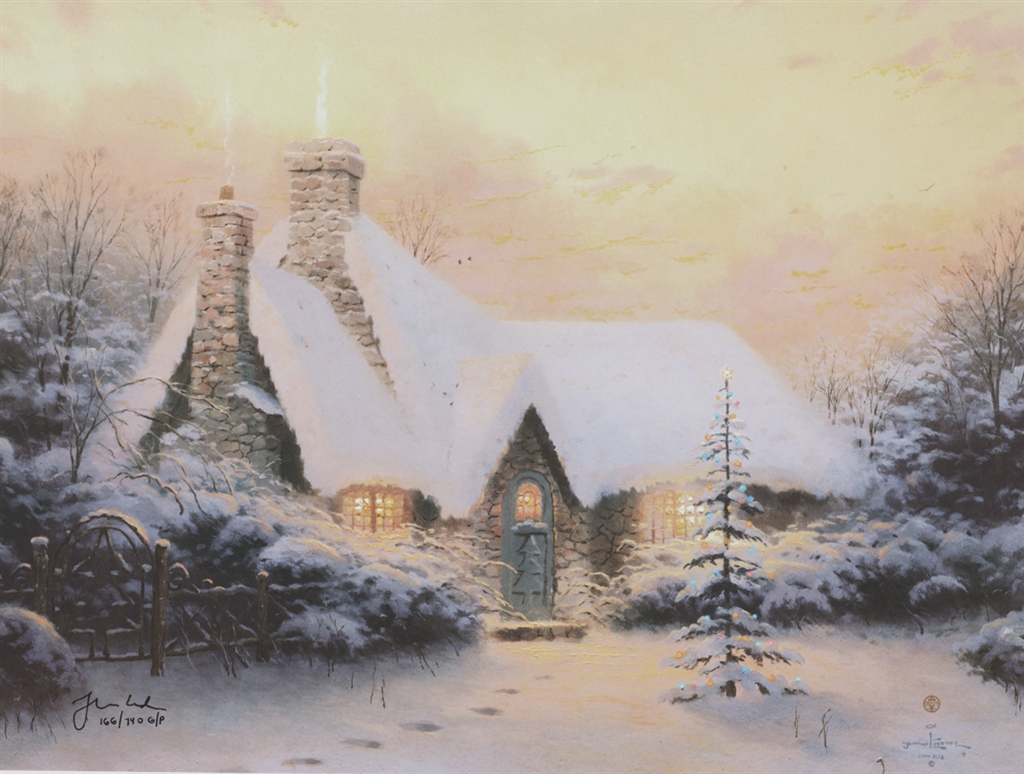 An uplifting story for the whole family, Thomas Kinkade's Christmas Cottage is available November 11, 2008 — just in time for the holidays!
The film, based on a true story, is a look at the inspiration behind artist Thomas Kinkade's incredible career.
Eight-time Academy Award® nominee Peter O'Toole (Lawrence of Arabia, Becket, The Lion in Winter, Goodbye, Mr. Chips, The Ruling Class, The Stunt Man, My Favorite Year, Venus) stars with Academy Award® winner Marcia Gay Harden (Pollack, 2000) and Jared Padalecki (TV's "Supernatural") in Thomas Kinkade's Christmas Cottage.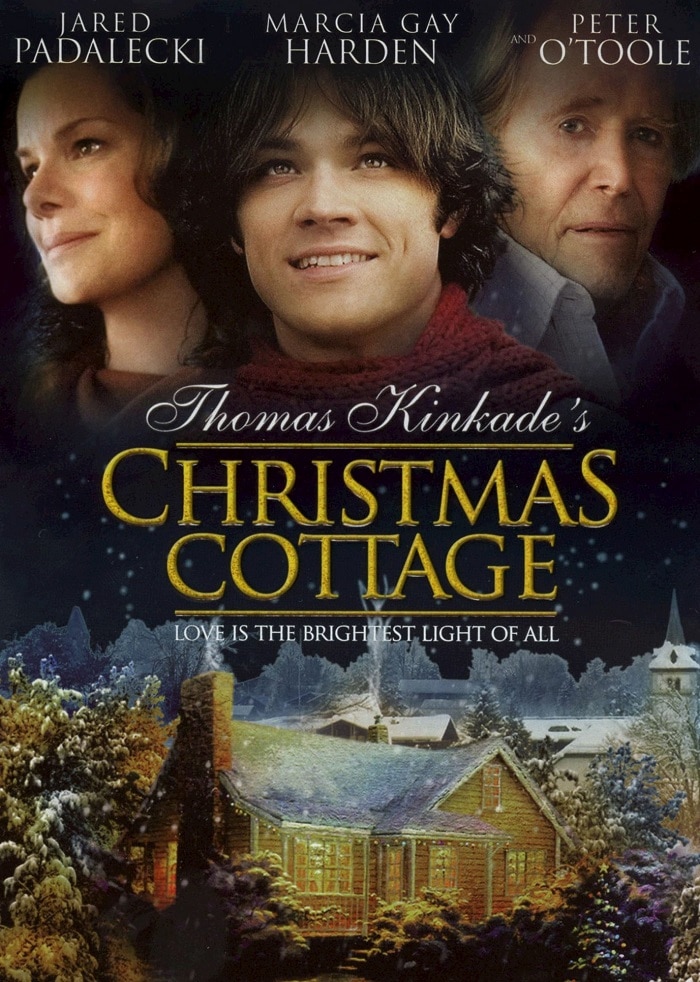 Returning home from college one Christmas, young artist Thomas Kinkade (Padalecki) is dismayed to learn that attempts to promote local tourism have failed and his mother (Gay Harden) is dangerously close to losing the family cottage to foreclosure. Inspired by his mentor, Glen (O'Toole), a famous artist who lives next door, Thom accepts a job painting a mural of his small, idyllic hometown. With Glen's help, Thom not only discovers his calling as the "Painter of Light" but also helps the town rediscover the true spirit of Christmas in this nostalgic, humorous and heartwarming true story destined to become a holiday classic.
"I began my career creating art for an animated feature film, and it has been a life-long dream to tell some of the story of my own life — the story behind my art — through the medium of motion pictures. Now, the dream is coming true with Thomas Kinkade's Christmas Cottage, which I hope will be the first in a number of inspirational movies to tell the story of my growing up," says Kinkade. He continued, "To me it's all about love. If you love family, home and holiday traditions, you'll find it all in this movie."
Title Copyright: © 2008 Lionsgate Films Inc. | All Rights Reserved | Rating: Rated PG | Format: Widescreen Feature | Running Time: 103 minutes