Spring 2012 Fine Art Sale Online at Park West Gallery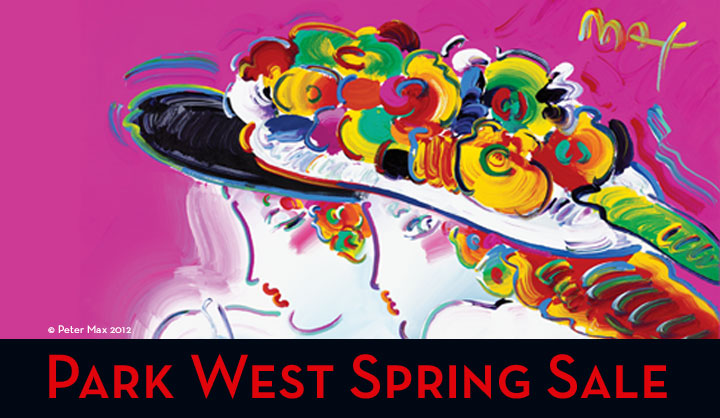 Spring 2012 doesn't officially begin until March 20, but it's never too early to start seasonal re-decorating. Not to mention gift-giving occasions like Mother's Day, Father's Day and graduations are just around the corner.
With all of that in mind, the Park West Gallery Spring 2012 Fine Art Sale is now being featured online. Offering more than 500 works of fine art, high-end designer jewelry, sports memorabilia and animation, there's something for everyone and every special occasion.
Knowledgeable art consultants are ready to assist callers toll-free at (800)-521-9654 ext 4 or (248)-354-2343.
Collectors can also browse the Sale Collection in person at Park West Gallery, located at 29469 Northwestern Highway in Southfield, Michigan. Gallery hours are Monday – Friday 10 am – 6 pm and Saturday 11 am – 6 pm.
The Sale Collection can be viewed online at http://sales.parkwestgallery.com