Park West Gallery Opens Yaacov Agam Exhibition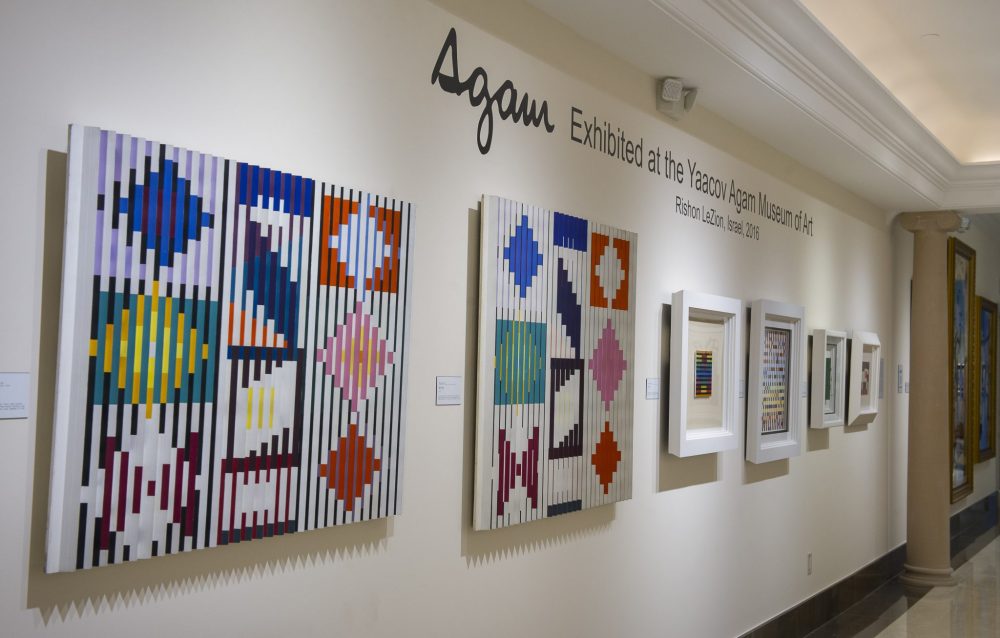 SOUTHFIELD, Mich., Oct. 5, 2017 – Park West Gallery is inviting the public to experience the kinetic art of renowned Israeli artist Yaacov Agam in its newly-renovated gallery and museum.
The exhibition "Agam" will run from Oct. 6 to 27 at Park West Museum, a free-to-the-public museum located within Park West Gallery's headquarters in Southfield, Michigan.
Park West has been a fixture in the Detroit arts community for decades, functioning as a museum, a gallery and a center for arts education for the past 22 years. Now, thanks to its recent expansion, Park West Gallery has even more opportunities to share artwork from past and present masters with the local community.
"Park West Gallery has been in business over 48 years and, during that time, we've amassed a collection of unique art that we wish to share with Metro Detroit," Park West Gallery Founder and CEO Albert Scaglione said. "I believe our collections will appeal to art lovers or any visitors who want to learn more about art."
With the addition of two new galleries and a redesigned floor-plan, Park West Museum now showcases both contemporary works and previously archived masterworks by some of art history's greatest figures, including Pablo Picasso, Rembrandt van Rijn, and Joan Miró.
The first exhibition in the revitalized museum space—"Agam"—holds special meaning for Park West. The gallery has represented the internationally acclaimed artist for more than 40 years.
"Agam is one of the most important living artists today," Scaglione said. "We're honored to have such a long-standing relationship—and friendship—with a creative genius of his caliber."
Agam is a pioneer of the kinetic art movement, which stresses transformation, movement, and viewer interaction. Agam's list of accomplishments includes becoming the highest-recorded selling Israeli artist in 2010 and receiving the 2017 "Warrior for Truth" Award from the Algemeiner, one of the world's foremost Jewish newspapers.
The exhibition "Agam" features artwork from various career retrospectives, including "Special Exhibition in Advance of the Official Museum Opening" at the Yaacov Agam Museum of Art in Rishon LeZion, Israel, "The Magic of Yaacov Agam" at the Museum of Geometric and MADI Art in Dallas, and "Agam: Beyond the Visible" at the Solomon R. Guggenheim Museum in New York City.
In honor of the opening of "Agam" and of Agam's proud Israeli heritage, the Park West Foundation will donate $10,000 to the Gershon Jacobson Jewish Continuity Fund.
Park West Gallery is open Monday through Saturday from 10 a.m. to 6 p.m. and Sunday from 11 a.m. to 5 p.m. The gallery and museum are located at 29469 Northwestern Highway, Southfield, Michigan 48034.
About Park West Gallery
Park West Gallery is the largest privately-owned art gallery in the world, bringing the experience of collecting fine art to more than 2 million customers since 1969. Whether it's masterpieces from history's greatest artists or the latest artwork from leading contemporary icons, Park West Gallery offers something for everyone through its accessible art auctions on cruise ships all over the world and its public gallery and museum in Michigan.