Park West Gallery celebrates Arts in Education Week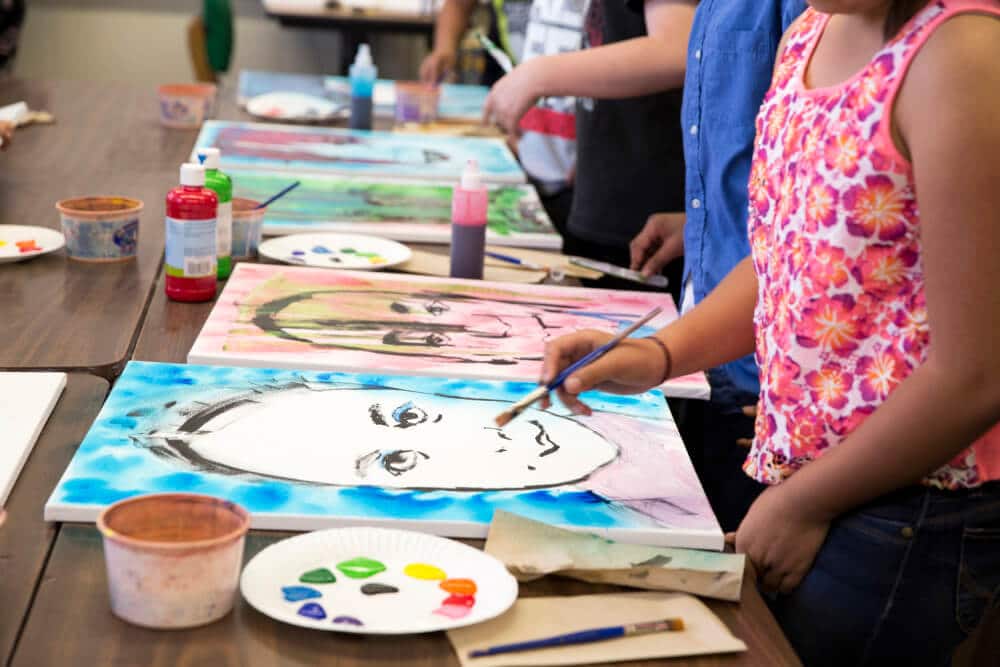 Photo by T Brand Studios
SOUTHFIELD, Mich., Sept. 12, 2016 – The Park West Foundation, founded by Park West Gallery CEO and Founder Albert Scaglione and his wife, Mitsie, is pleased to support local and national programming that recognize the importance of a well-rounded education in our youth.
Observed Sept. 11-17, National Arts in Education Week recognizes the positive impact the arts have on developing a student's education.
As part of its support of National Arts in Education Week and a well-rounded education, the foundation is working with National PTA through its Reflections® arts in education program, which kicks off during this national arts celebration. The program encourages students in all grades to explore the arts in an educational way in the areas of dance choreography, film production, literature, music composition, photography and visual arts.
"We are delighted to acknowledge the amazing efforts of National PTA and are thrilled to support such an impactful program as the Reflections arts in education program," says Diane Pandolfi, director of the Park West Foundation.
In addition to working with National PTA, the Park West Foundation emphasizes art awareness and education by sponsoring museum exhibitions around the country and through the Turnaround Arts program with art prodigy Autumn de Forest, bringing art into low-performing schools like Barton Elementary in California.
"We are moving forward, raising the scores of students here," said Janice Gordon-Ellis, principal at Barton Elementary, in a T Brand Studio story in the New York Times. "Attendance has been great with the students, especially when they're performing, because they know that they want to be here on time to perform with their peers, and the parent involvement has been even better."
About the Park West Foundation and Park West Gallery
The Park West Foundation supports art education as well as providing resources to foster care youth. Park West Gallery in Detroit connects artists to fine art collectors via art auctions at sea by creating educational and welcoming environments that ignite a passion for arts.