Park West Foundation Supports New Health and Art Initiatives
Park West Gallery's non-profit arm, the Park West Foundation, serves as a facilitator and funding resource for organizations seeking to enrich and care for the lives of others.
The foundation made a number of recent donations as part of its goal to promote art awareness, environmental conservation, and the betterment of individuals.
Jackson Arts Network
Jackson, Michigan
The Park West Foundation proudly supports the Jackson Arts Network in Jackson, Michigan. The network is raising funds to build the Pangborn Museum of Contemporary Art in honor of Dominic Pangborn. The world-renowned artist and designer grew up in Jackson, and has shown his artwork all over the world. The Park West Foundation donation will go toward the network's project of acquisition and construction of the new museum space.
Clinics Can Help 
West Palm Beach, Florida

Clinics Can Help collects new and gently-used durable medical equipment to donate to patients who cannot afford the expensive tools needed for their rehabilitation. It is the only organization of its kind in Florida and one of the largest in the United States. The Park West Foundation donation will provide medical equipment to children and the organization's repair facility.
The Orthopedic Kneed Foundation
San Antonio, Texas

The Park West Foundation sponsored the Orthopedic Kneed Foundation's 8th Annual Casino Night on April 8, 2017. The Orthopedic Kneed Foundation provides free orthopedic care for uninsured athletes with a focus on high school students. Donations cover hospital costs incurred for operating room and emergency room expenses. Other services, such as office visits and rehabilitation, are provided at no cost.
Community Health Care and Hospice 
Longview, Washington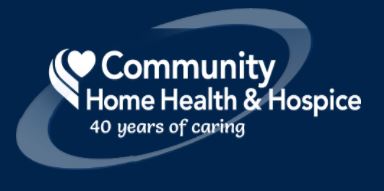 Formed in 1977, Community Health Care and Hospice serves around 4,300 patients and families in the states of Washington and Oregon. Clients receive home health care, hospice, and grief support services to support the healthcare and independent living goals of each patient. The Park West Foundation donated during the organization's fundraiser on May 5, 2017 to assist those who cannot otherwise receive hospice care.
Visit the Park West Foundation website learn more about the foundation and the causes it supports.