Marcus Glenn takes the mound
Marcus Glenn took the mound at the home of the Detroit Tigers – Comerica Park – for a ceremonial first pitch at Friday night's game against the Colorado Rockies. The official artist of the 56th Annual Grammy Awards and Park West collector favorite jumped at the invitation and enjoyed every minute of the experience.
The Glenns' family and friends came out to cheer him on, and Park West Founder and CEO Albert Scaglione and his wife Mitsie accompanied Marcus and Yolanda Glenn on the field.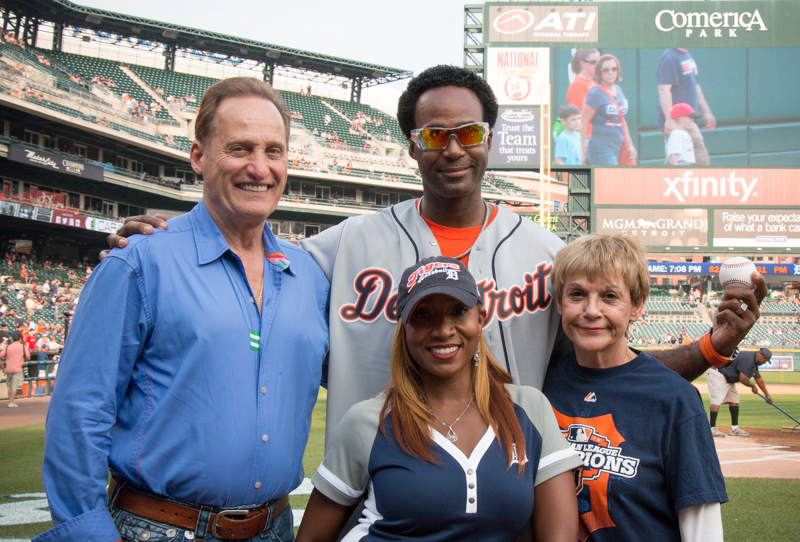 In the spirit of fun, Marcus gave multiple examples of how he was going to handle the pitch. He and Albert had fun hamming it up for the camera. (See Albert Scaglione's blog post for more photos.)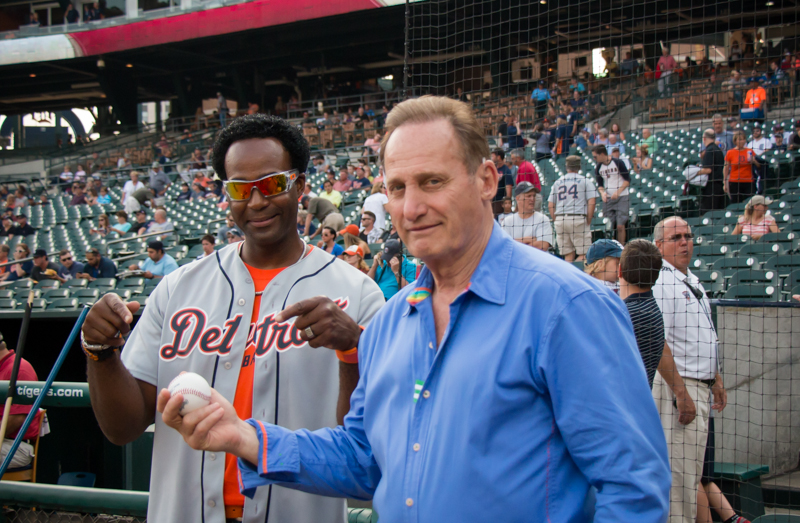 "Am I nervous? Yes," said Marcus before heading to the field. "I'm excited. I just hope I get the ball to home plate.
"This left hand is for painting, not pitching," the south-pawed artist said. "But I'm going to do my best."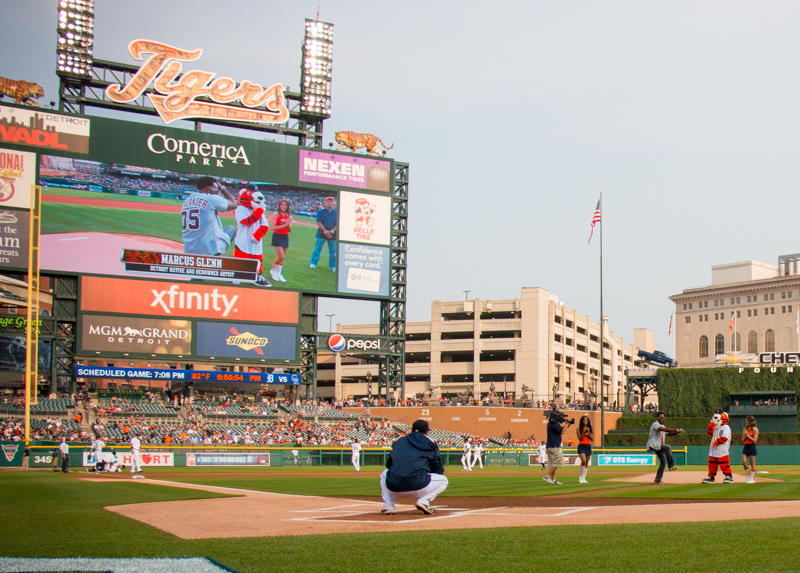 The artist met his goal – making the pitch and making a great memory.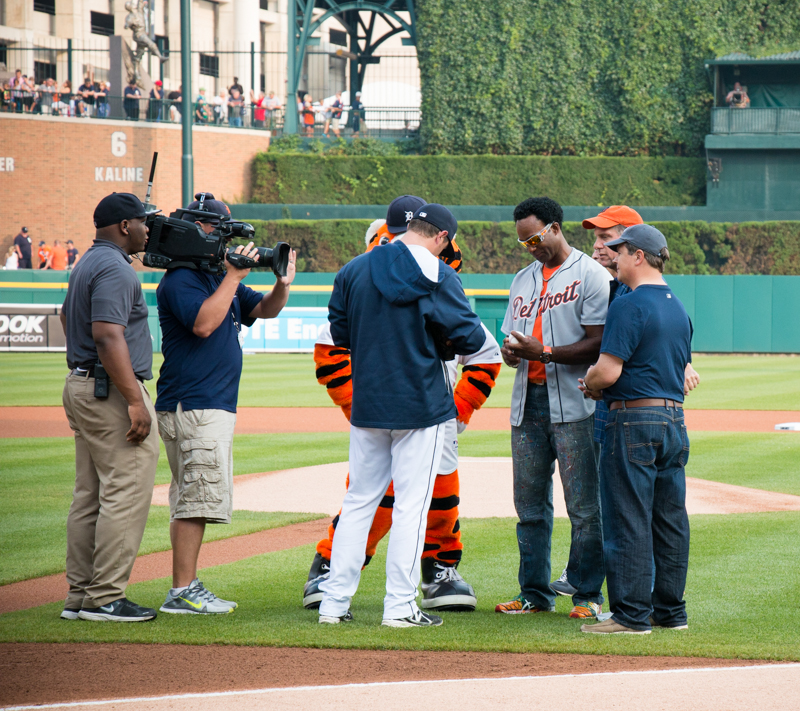 Tiger Blayne Hardy signed a baseball for Marcus and together they stopped for a photo opportunity with the team mascot, Paws. Marcus created a custom painted baseball glove and ball for the team in thanks for the honor.