See How Artist Slava Ilyayev Creates His Unbelievably Textured Paintings
When people first encounter a painting by Slava Ilyayev, one of their most common questions is "How does he do that?"
There is a level of texture and color in his paintings that has to be seen to be believed. Utilizing his legendary skill with the palette knife, Ilyavev deftly applies thick swathes of color across his canvases that can sometimes take a full year to dry completely.
The end result is eye-catching, joyful, and completely unforgettable. That's why we put together this exclusive inside look at what actually goes into creating an original Ilyayev painting.
Back in 2017, Ilyayev graciously invited us into his studio. He broke down his 3-stage process for composing one of his paintings and allowed us to record him as he worked.
If you've ever asked yourself "How does Ilyayev do that?", here's your answer…
CREATING A PAINTING: STAGE ONE
Ilyayev: "In the first stage, I'm applying the base shades, the base paint, but at the same time I'm adding a lot of color, so that my canvas, in the first stage, will have very bright and massive strokes, but at the same time will already give the impression of a color perspective."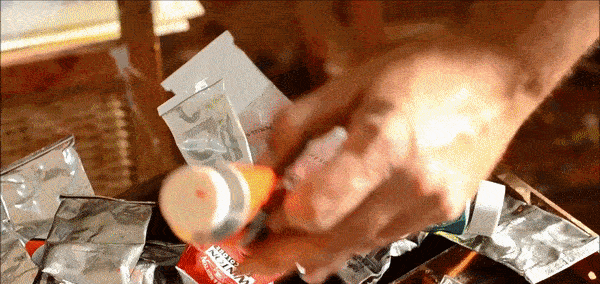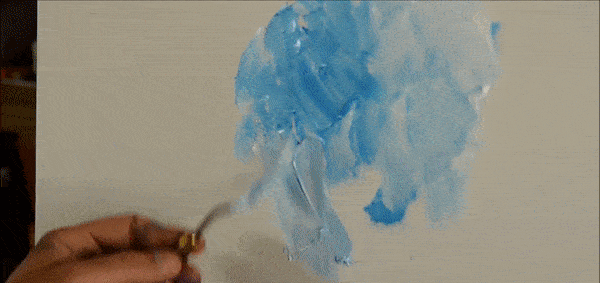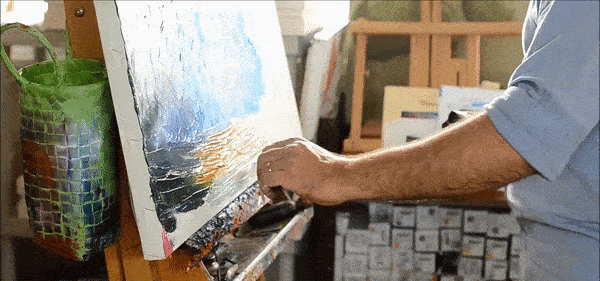 STAGE TWO
Ilyayev: "In the second stage, I'm starting to create the construction of the painting. In other words, when you see color strokes, blurred together, I'm starting to create the image. I'm creating a thin graphic image with black paint, in order to build the structure of the trees."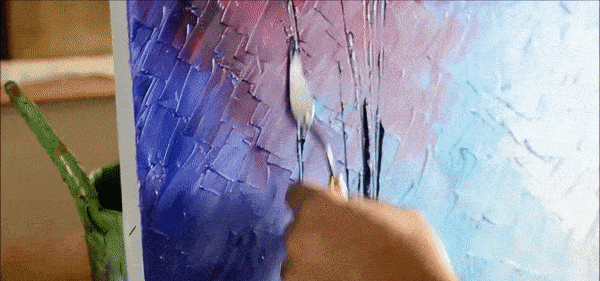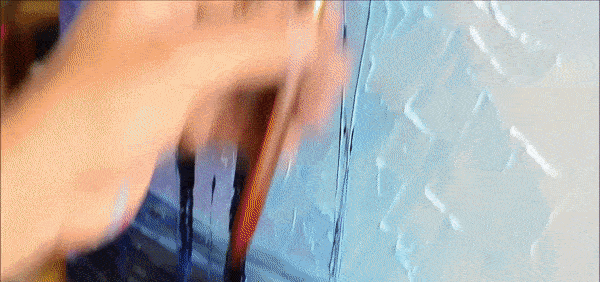 STAGE THREE
Ilyayev: "After I've created the outline, I'm beginning the third stage, in which I'm applying colors with more massive and very bright strokes."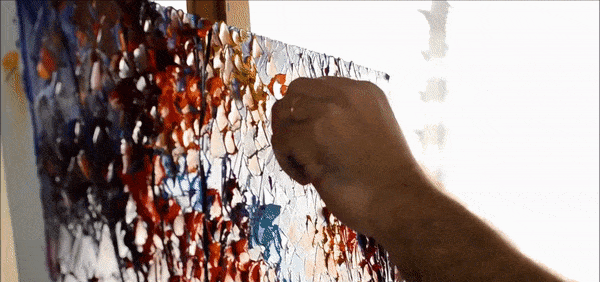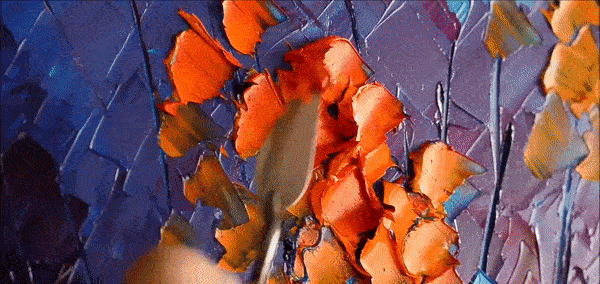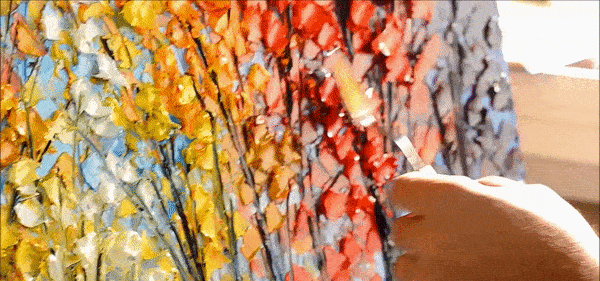 Keep in mind—this is just a broad overview. While his technique is established, Ilyayev brings an almost limitless amount of passion, emotion, and improvisation to every single one of his uniquely beautiful artworks.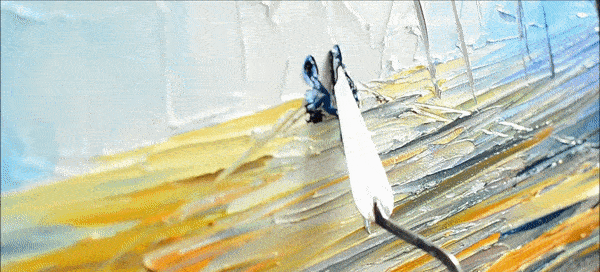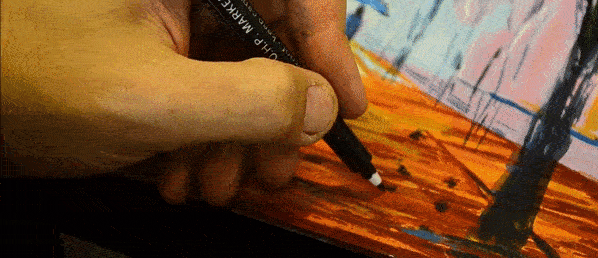 If you're interested in seeing what the finished product looks like…
For more information about collecting the art of Slava Ilyayev, attend one of our exciting online auctions or contact our gallery consultants at (800) 521-9654 ext. 4 or at sales@parkwestgallery.com.
Follow Slava Ilyayev on social media
Learn More About Slava Ilyayev: