Take an Inside Look at Pino's Innovative Book Cover Illustrations
Before Pino dazzled collectors with his Impressionist-inspired artwork, he made his mark on the publishing industry as a prolific illustrator. Pino's illustrations introduced inventive ideas and iconic imagery continue to influence cover artwork today.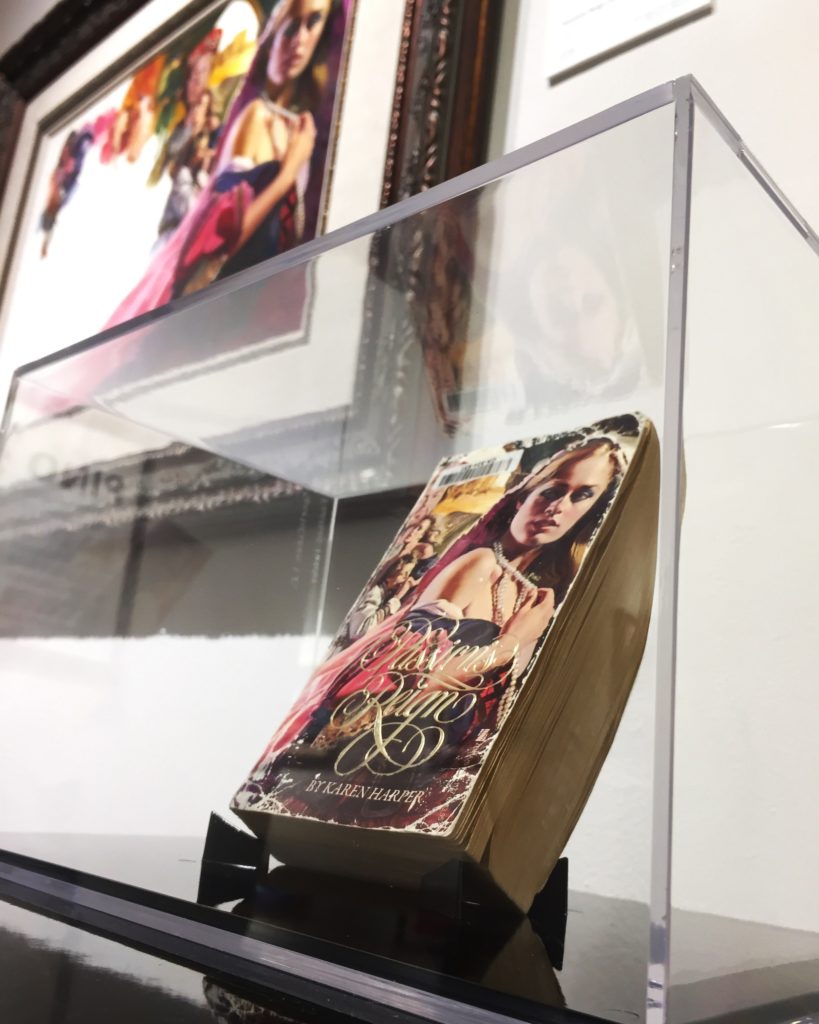 As a fine artist, Pino is remembered for his sensual portrayals of women and warm depictions of family life. The artist's innovative technique precedes him, blending a mixture of impressionism with realism to create an intoxicating style of his own.
Pino: An Innovative Illustrator
After studying art at Milan's Academy of Brera, Pino began illustrating for Italy's two largest publishers, Mondadori and Rizzoli. Pino's illustration career continued to explode when he moved to New York City in 1978.
As books displaying Pino's illustrations continued to fly off the shelves, publishing companies fought to have the artist create their cover art. Pino illustrated book covers for some of the largest names in publishing including Penguin USA, Zebra and Harlequin.
Pino invented a style of illustrating still used in the book industry called the "wraparound." To create his book illustrations, Pino painted a continued image around the cover, leaving space on the back for the description and on the front for the title.
In addition to his influential methods, Pino discovered a future star: Fabio Lanzoni. Pino was one of the first to book the model to pose for his cover illustrations. With his flowing hair and signature muscles, Fabio has graced the covers of dozens of romance novels through the 1980s and 1990s.
During his career, Pino illustrated more than 3,000 novels. Pino's son Max Dangelico tells Park West Gallery his mother would read the stories and recount the plot to Pino to keep up with the artist's high demand.
"It's just amazing. When you're so close to it you don't realize the gift that people have around you," Dangelico says. "Now that he's no longer with us I appreciate it even more"
Collecting Illustration History
The debate of whether or not illustration is considered a fine art form is a long-standing argument. Because publishers dictate the criteria for illustrations to the artist, many do not consider them to be a true work of art.
As an artist who incurred success in the fine art world, Pino's illustrations break the mold. Park West Gallery Director David Gorman compares Pino's journey from Illustrator to the career of fine artist to Norman Rockwell.
"Rockwell bridged the gap between illustration and fine art, and Pino did the same," Gorman says.
The connection is clear between Pino's vivid illustrations and classic paintings. With overlapping subject matter like women and romance, Pino's detailed illustrations exudes the same sensuous air of mystery as his later independent work.
"You clearly see where Pino came from as far as his painting," Gorman says. "When you look at his newer works, you can see how he really excelled in creating faces and hands—really tough subjects to paint."
Unlike a painting or drawing, Pino's illustrations were never meant to stand alone. Because of this, the artwork only exists in its original form.
"It was never intended to be sold. It was created as a means to an end and the end was the book cover," Gorman explains.
Today, the vast majority of book cover artwork is created on the computer instead of by hand, making Pino's colorful illustrations a true piece of history.
"When you look at these new methods of creating cover artwork, a lot of the time people will look at the earlier works and methods as sought after and collectible," Gorman says.
If you're interested in the works of Pino, register for our exciting online auctions or contact our gallery consultants at (800) 521-9654 ext. 4 or sales@parkwestgallery.com for information.