Cruise Advice explores art auctions with Park West Gallery
Collecting art at sea during auctions may sound intimidating, but Cruise Advice provides an in-depth look at how Park West art auctions are a must-do on any cruise vacation.
An article from Cruise Advice dives into cruise art auctions at sea, detailing how guests aboard cruise ships can collect artwork through Park West Gallery. From the article:
"…if you're a fan of fine art, home decoration or even just the world of auctions, it can be an exciting process in which to be part, and more often than not, the odds are in your favour to walk away with a satisfying purchase or even just a free print which can pretty up a bedside or coffee table."
As the article explains, Park West's galleries and auctions are found on multiple cruise lines. The galleries on each ship are open daily and are a great opportunity to check out the art and discover new artists.
Each gallery is manned by an art team, whose knowledge of the available art can help collectors find the artwork that best matches their tastes or their needs. With a wide variety of art, styles and artists available, the gallery offers something for collectors at any level.
"Whether or not you're seriously in the market for one or more works of art, the actual auction process is immensely entertaining. There's no doubt that in many cases, the exhibits are extremely pleasing to the eye and would look good in any personal gallery or any room of your home or office."
When it is time to attend an onboard art auction, keep an eye out for special events like champagne auctions, or rapid-fire auctions. The article points out how Park West goes the extra mile to make sure all are welcome and comfortable during the auctions.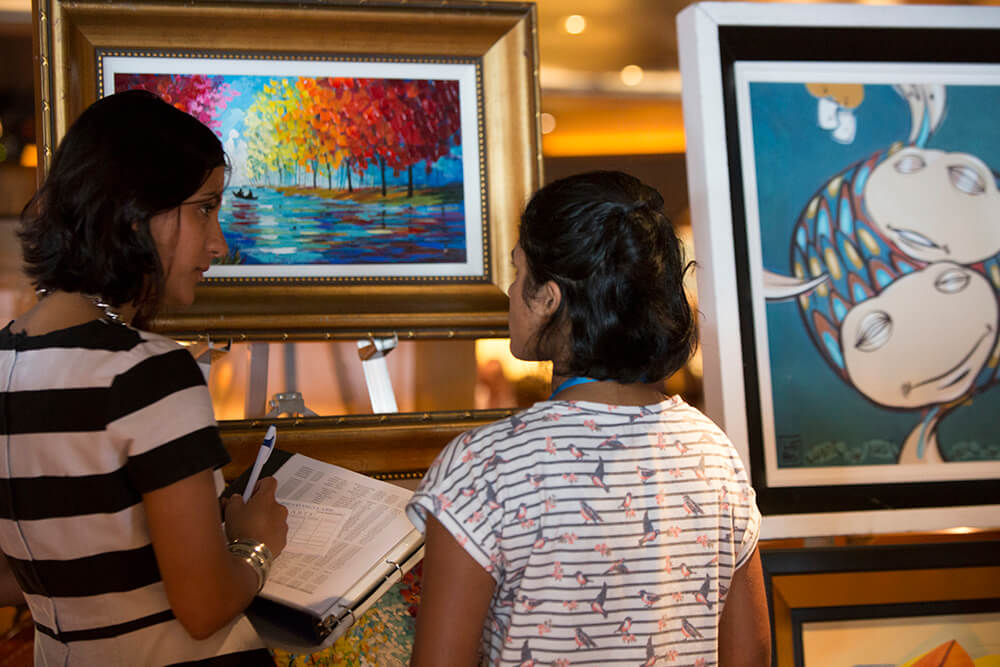 Park West Gallery has sailed aboard cruise ships since 1995, and now holds art auctions aboard more than 100 cruise ships worldwide. Be sure to visit our onboard art galleries during your next cruise to discover the world of art.
Read the full article here: Inside the rapid-fire world of cruise art auctions