Park West Foundation Celebrates Class of 2017
The Park West Foundation celebrated the Class of 2017 high school and college graduates at a special ceremony on July 20 at the Skyline Club in Southfield, Michigan, allowing for those with family members and friends who could not attend their graduation to celebrate with them.
This ceremony is just one of the many ways the Park West Foundation honors and supports the many foster care youth with whom they develop a relationship.
Saba Gebrai, Program Director for the Park West Foundation, knows their students face many difficult challenges to reach graduation—whether for high school or college—and that many students do not have family or friends to help them celebrate.
"We have people who care, who just show up—not because they have to, but because they know what has to be done… and because they want to show you love" Gebrai said. "It's the greatest love of all, which really describes what we do at the Park West Foundation."
According to the Michigan Education Trust, there are approximately 13,000 children in the Michigan foster care system. Of those, 70 percent of teens want to attend college, but fewer than 10 percent are able to graduate from high school and enroll in college, where only one percent will graduate. This makes the work that the Park West Foundation does all the more important.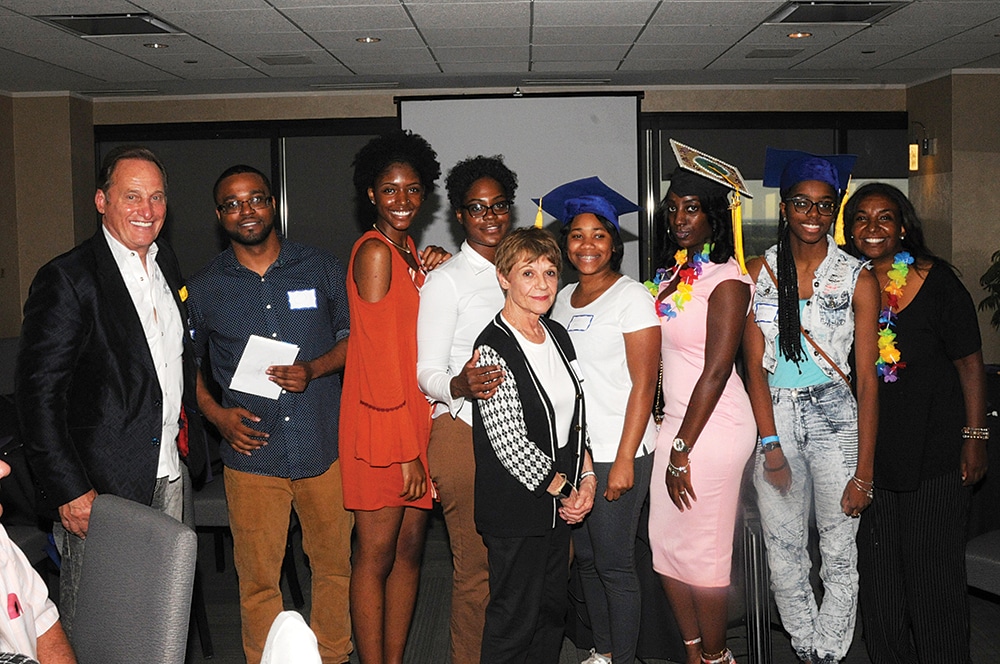 A number of students received scholarships and special awards at the ceremony. Among the scholarship recipients was Michael Brown, who received $1,000 to help with his upcoming school year at Florida Memorial University in Miami Gardens, Florida.
Brown has been involved in many organizations in Detroit throughout his high school career, including Life Remodeled and Food Academy, and was also honored by the Detroit Rotary Club as its 2017 Student of the Year.
Other scholarship recipients included Nigeria, who will attend Harvard University in Cambridge, Massachusetts in the fall, and Shontelle Rogers, who will be attending Spelman College, a liberal arts college for women primarily of color in Atlanta.
Those in attendance included Albert Scaglione, Founder and CEO of Park West Gallery, and his wife, Mitsie, Executive Director of the Park West Foundation. Scaglione addressed the graduates during the event, saying he and Mitsie want nothing more than to see these students become successful.
"My wife and I can't do enough, we want to do more," Scaglione said. "We want to see your group grow. We want to see you reach people all over this country, make your life an example and be the best that you can be… I can't wait to give you the energy and the help that you can all do so well, and God bless you for doing as well as you have. God bless you all."
Robin Lott, Executive Director of the Michigan Education Trust, was also present during the ceremony. Lott and the Michigan Education Trust, along with the Park West Foundation, have built a charitable tuition program to help raise money to assist former foster care students attend college.
This program, Fostering Futures, works with over 75 colleges and universities in Michigan and has raised approximately $900,000 since 2012.