Asia cruise market charges full steam ahead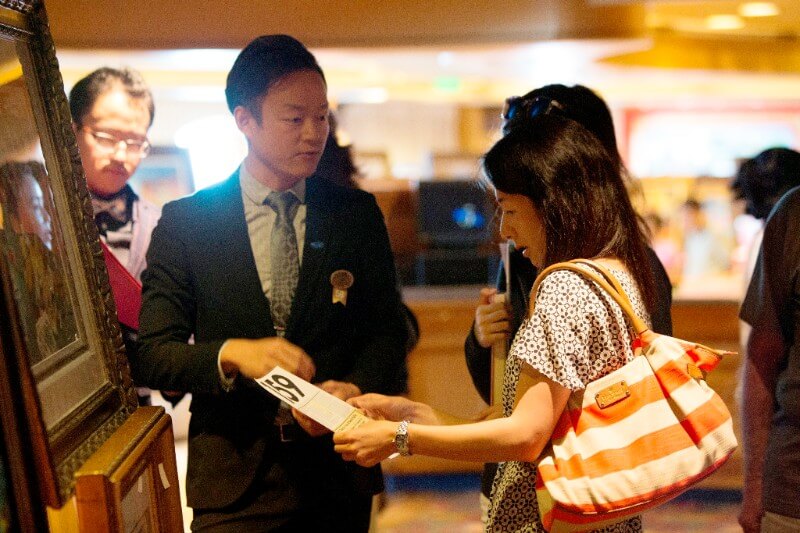 Worried you may not have the chance to take a cruise in Asia? Fret not, the latest research shows the market is growing at a record pace.
Park West Gallery is proud to be aboard luxury cruise ships as they provide incredible experiences for a growing market in Asia, which has seen a 24 percent increase in passenger growth from 2014 to 2015 and a total of 2.08 million passengers in 2015.
According to the "2016 Asia Cruise Trends" study from the Cruise Lines International Association (CLIA),  the number of ocean cruises and voyages offered in the region was 1,560 in 2016 alone, which is a whopping 43 percent increase compared to 2015.
"While we expected Asia to experience record-breaking growth in cruise travel, we are astonished at the rate at which the region is emerging as one of the most significant cruise destinations and cruise source markets in the world," said Dr. Zinan Liu, Chair of CLIA North Asia in a written statement.
More than 204 destinations across 17 countries are offered, making it one of the easiest ways to visit multiple destinations in the region. The most popular ports include Jeju Island, South Korea; Shanghai, Singapore and Fukuoka. More passengers are able to enjoy the cruises as well, with an overall capacity reported at 3.2 million for 2016, a 51 percent increase.
Park West's own Asia marketing program is growing alongside the cruise market. This past season, Park West's onboard art programs have expanded to seven ships, and are expected to be located aboard more as the market grows and cruise ships reposition.
"We're providing access to fresh, vibrant, engaging artwork from world-class artists who have never been made available in Asia," says Park West Gallery CEO Albert Scaglione. "That's exciting for a lot of people. We're finding that both new and seasoned collectors, particularly in China and Japan, are rapidly developing a thirst for smart, contemporary art."
New cruise ships and cruisers
The cruise industry continues to customize its fleets to the market. Ships such as Norwegian Cruise Line's Norwegian Joy, Princess Cruise's Majestic Princess and Royal Caribbean International's Ovation of the Seas are all specifically designed for the Asia market. Similarly, Park West has introduced art programs with both English-speaking and Chinese-speaking auctioneers.
"The cruise industry has been nimble and responded quickly to the demand for cruise travel in Asia by delivering cruise ships with amenities and experiences tailored to Asian travelers," said Cindy D'Aoust, President and CEO of CLIA in a written statement. "Asian cruise travel continues to deliver a growing number of enticing opportunities for international guests to visit Asia's fascinating destinations."
The study indicates that the market continues to flourish due to more passengers from Asia taking cruises. From 2012 to 2015, the number of Chinese passengers alone grew at an annual compound rate of 66 percent, with 2015 alone experiencing an increase of 40 percent. Around half of cruisers from Asia (986,000) are from China as of 2015.
About 42 percent of Chinese cruise guests are below 40 years old, meaning younger generations are sure to fan the flames of the expanding market.
The 2016 Asia Cruise Trends initiative collected data from 31 international and regional cruise lines and represents over 95 percent of Asia cruise ship capacity.
Want to know more about the growing cruise industry? Then check out these future cruise ships from 6 cruise lines that partner with Park West.