Andrew Bone joins guests on board the MS Rotterdam
Wildlife artist and conservationist Andrew Bone joined guests sailing the 85-day Africa Explorer on board MS Rotterdam of the Holland America Line in November.  Bone and his wife, Kelly, embarked on day 46 in Durban, South Africa, for the ship's African Sail Away party.
Throughout the cruise events, the self-taught hyperrealist shared not only his artwork, but also his inspiring personal accounts.  From tales of growing up in the African bush to his latest travels and conservation efforts, Bone invited guests to sit back, relax, and explore the journeys of his life, even sharing slides of his latest photographic expedition to Chitake Springs in Zimbabwe.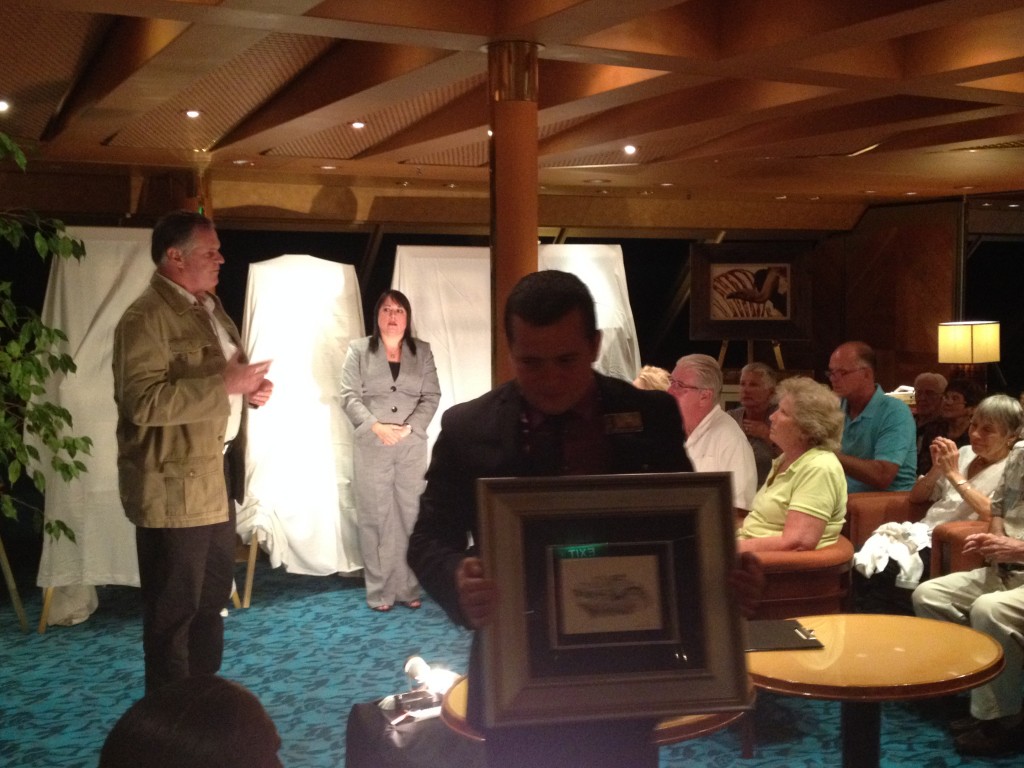 Highlights of the sailing included the unveiling of Bone's sketches, many of which will be published in his new book, and a live painting session.  Leaving Durban, guests gathered in the Crow's Nest Lounge enjoying cocktails and awaiting the unveiling of African wildlife; impalas, lions, zebras, crocodiles, and wildebeests to name a few.  The following evening, while in Port Elizabeth, guests observed Bone as he worked on an unfinished oil painting, "Eye of a Leopard"; his passion for African wildlife and his devotion to conservation transforming through the artist onto canvas.
As the ship continued on to Cape Town the final morning, Bone spent time with guests during a question-and-answer session prior to an afternoon auction, ending another exciting and successful Park West artist event.  With as many as 350 guests attending his seminar,  Bone's passion for his work in conservation, his love of wildlife, and his knowledge of animals, certainly created quite an uproar.