Artists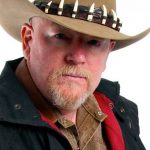 Graeme Stevenson is both skilled and prolific, and has dedicated his life to painting and promoting the art community. Stevenson enjoys combining math, history, archaeology and nature into his paintings, which have been featured in galleries and private collections throughout the world. He has evolved from painting photorealistic animals to scenes of surrealism and expressionism.
Artwork
Sorry, no artworks matched your search
Latest News
Back in 2008, Graeme Stevenson—the acclaimed artist from Australia—decided that the artist community in his home country and abroad could use a little more exposure. He wanted to show the amazing talent of contemporary artists to a wide audience and create a living record of their works. https://youtu.be/jco5Zwx-6EY Ultimately, he decided that the best way to accomplish this was by creating a television show that could highlight different artists and capture them creating their artwork in their...