5 Reasons Why Collecting Art Is For You
According to the 2017 Culture Track Report, the top response people provide when faced with a new cultural activity is, simply, "It's not for someone like me."
It's easy to believe this when thinking about fine art, or even art collecting, especially when multimillion dollar auction results supports the idea that art is only for the wealthy or those "in-the-know."
However, collecting art is a cultural activity that anyone can enjoy. There is no need to be an expert in art, and you don't need to break the bank to own an original work of art.
Park West Gallery was founded on the notion that fine art should be accessible to everyone, so if you have doubts that collecting art is for you, let us help put them to rest.
Here are five reasons why you shouldn't hesitate when it comes to trying your hand at collecting art.
1. You Can Collect What You Enjoy
This is arguably the most important reason to collect art—because you like how it looks. Your collection can focus on a certain subject, a specific artist, a particular time period, or none of the above. It is yours to curate as you see fit.
There is research to back up this claim. In a 2012 study from Barclays UK—which polled 2,000 wealthy individuals from over 17 different countries—75 percent of the survey respondents said that personal enjoyment was the primary reason why they purchased fine art.
So even the people who can attend record-breaking auctions are doing it because it makes them feel good.
2. There's No Need to Be Afraid
Don't worry if you don't know the difference between a serigraph and a lithograph. If you have little to no experience with art, galleries and museums are great places to learn.
It's one of the reasons why Park West has teams of art consultants available to answer any questions, because the best way to learn about art is to share your curiosity with others. There are no dumb questions. The only question you should ever regret is the one you never asked.
3. You Set the Budget
One-of-a-kind art is amazing to own, but sometimes it isn't in the budget. Many artists create limited edition works for the express purpose of sharing their artistic vision with as many people as possible. As such, limited edition works like giclées or serigraphs are great for collectors looking for art at affordable prices.
Setting a budget helps limit you to what you like, but don't be afraid to spend a little more for artwork you love.
4. It's a Great Way to Support the Arts
According to the TEFAF 2017 Global Art Market Report, the total global sales of art in 2016 were $45 billion.
While that's an impressive number, it's also a potent reminder that the arts play an important role in the global economy. Yes, art makes us happy, but it also funds important civic programs through our taxes and at the same time employs people around the world.
When you purchase artwork, you're not just buying a pretty image. You're also helping the arts make a difference in the world in a real, concrete way.
5. You Will Be Creating a Legacy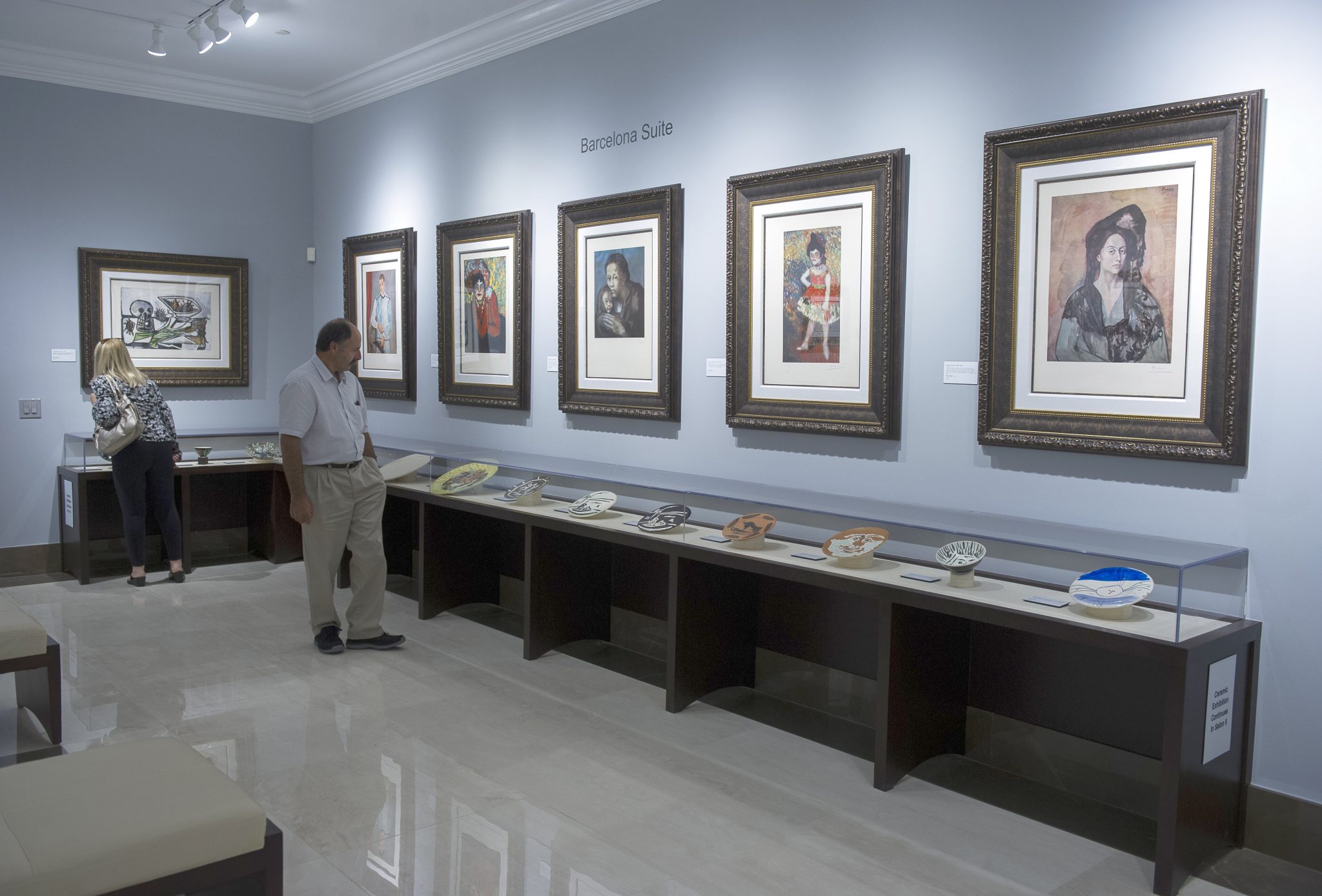 Chances are your art collection won't rival the collections left behind by industry titans like J. Paul Getty or Solomon R. Guggenheim, but that doesn't mean it won't be treasured by future generations. Even if you don't inspire your own museum, an art collection can become a prized heirloom, giving you a real and emotional legacy to hand down to your friends and family.
In the end, collecting art is something that is meant to be enjoyed. Whether you view it as a scavenger hunt, a great way to expand your horizons, or simply a way to brighten your home, collecting can be an enriching and rewarding experience for everyone.
To learn more about the art available at Park West Gallery, view our online collections or contact our gallery consultants at (800) 521-9654 ext. 4 during business hours or sales@parkwestgallery.com.