Go Herd! Tim Yanke offers his heart and art to support North Dakota State University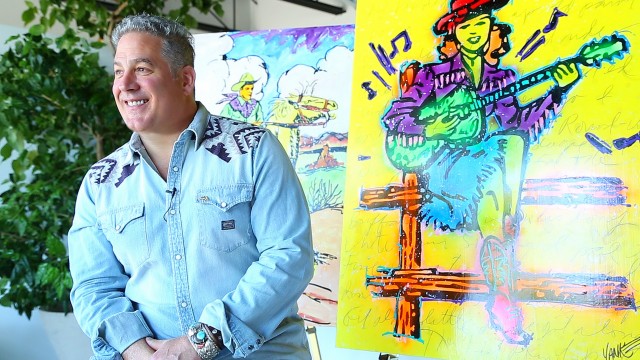 Tim Yanke is the official artist for North Dakota State University's 33rd annual private fundraising event – the Bison Bidders Bowl, which coincides with the university's homecoming festivities Oct. 11.
With his unique abstract style, the artwork – Strength in the Herd – is layered with elements meaningful to the school, its students and alumni. Since 1982, the Bidders Bowl has raised more than $5.4 million for scholarship and student programs. Tim is honored to create the signature piece for this year's event.
Below, Tim describes the details of the artwork and offers encouragement for lively bidding among those attending. (Be sure to check out those great new pieces behind him in the video.)