Autumn de Forest in USA Today's back-to-school magazine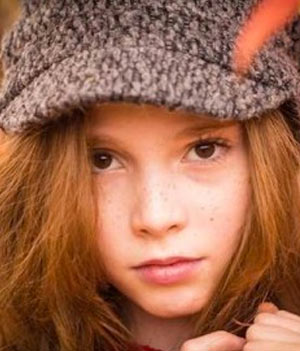 Young Park West painter Autumn de Forest is one of the Ordinary Children doing Extraordinary Things in USA Today's back-to-school magazine.
"Autumn paints every day, either in hotel rooms while traveling or in her studio behind her Las Vegas home. She is home-schooled. When she paints, she can focus sometimes for hours on end. 'It almost feels like bliss,' she says. And she wants her art to do more than hang on a wall.

"She has painted and auctioned pieces to raise money for the victims of natural disasters, including Superstorm Sandy in 2012, and for the paint company Valspar's work with Habitat for Humanity. She travels extensively, giving talks to both children and adults about the importance of art, philanthropy and a belief in oneself. 'I love showing kids that anyone can do this, no matter what you love,' she says. "Don't focus on how good you are; focus on how much you love it.'"
The magazine is currently available on newsstands.