The accidental collector: A VIP profile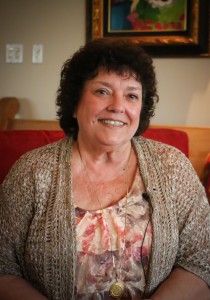 Shelley Weston went on a cruise, was captivated by a Duaiv painting, and before she knew it, she was a Park West Gallery VIP collector.
"I didn't think I would like cruising, I thought I would hate it, then I found out I was gifted at it," she chuckles. "I've been on seven or eight cruises in the past couple of years, and it's been delightful."
The art collecting started on a six-week Mediterranean cruise.
The retired school administrator said she wanted to bring home a few special items that reminded her of the trip. In Turkey, she bought a rug. "It was a trip of a lifetime, and I really wanted some pieces that would remind me of that trip." Then one day on her way to the ship's casino, she ran across Duaiv's "Poppy Field" painting. "It just grabbed me," she said.
"I think any art that you buy, it's because it speaks to you," she said. Over these years, she's purchased artwork for each of her children, but recognizes that collecting art is a very personal experience.
"The Duaiv landscape I adore because it takes me right back to the Mediterranean," she said.
"Collecting has really enriched my life because I've been able to learn about the different types of art and also learn about the different artists." Shelley said she's been inspired to add a little bit of painting to her own repertoire of hobbies.
Shelley's artwork is carefully arranged in her sunlit Southern California condominium. From every vantage point – there is art. She's grouped artists' work together and is fortunate to have tall ceilings to accommodate the many works she's collected. Before she hangs a piece, she lets it sit awhile in the place she thinks it might go – to see if that's where it belongs. The view inside is as inspiring as the ocean view she enjoys from her kitchen windows.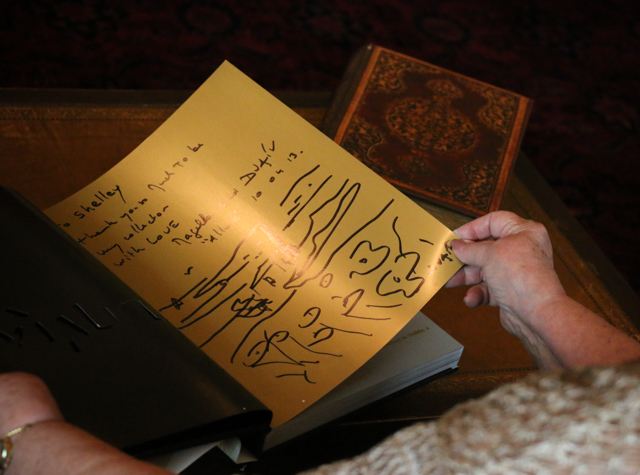 "I so enjoy learning about the artists," she said. "Meeting the artists I think pulls you even closer to the art."
"My experience with Park West has been great. They're very helpful, and I feel like they really stand behind their artists and their work," she said, adding that the auctioneers are delightful to work with.
Shelley's taken advantage of Park West Gallery's trade-up program, "I have three pieces that I traded to put toward a larger, more expensive piece, and that's been phenomenal, also."
"I think I have the most of Tarkay," she said, giving a quick inventory of some of the artists whose works she's collected, including Duaiv, Emile Bellet, Linda Le Kinff, Jean-Claude Picot, Peter Max, Csaba Markus and Wolfson.
"I'm running out of wall space," she smiled.