Delivery
Park West Gallery has streamlined the delivery of our artwork, making the process as easy and efficient as possible. We ship to any country in the world, utilizing trusted services like UPS and FedEx.
Delivery of framed works can be expected within 12 weeks from the date of purchase; unframed works generally arrive sooner.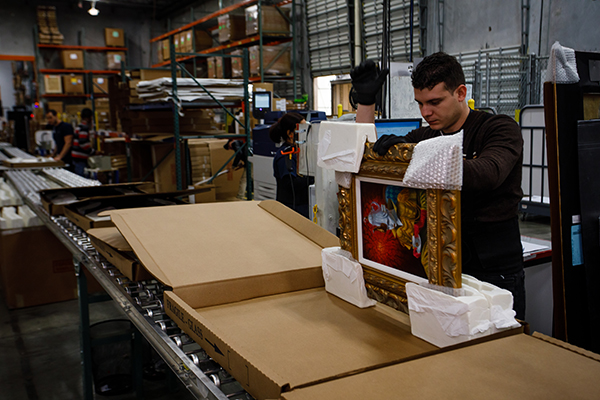 To inquire about delivery status, change a delivery address or for any other questions about your purchases, please contact Client Services.
FRAMING SERVICES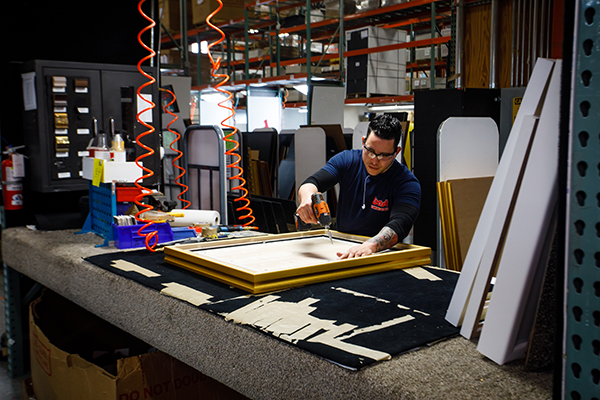 Park West Gallery knows how important it is to pick the right frame. That is why we offer world-class custom framing at highly competitive prices. Our wide variety of options will perfectly display your artwork and complement any decor.
All works purchased through our Southfield, Michigan location include your choice of custom framing at no additional charge. For collectors who have acquired unframed art from Park West, we are pleased to provide framing services. Please contact our Gallery Consultants for more information.
When custom framing your artwork, we adhere to industry standards, including:
Using 100% acid-free archival matboards
Using acid-free hinging
Avoiding matting situations in which art could come into direct contact with wood
Artwork sealed and insulated using 100% acid-free foamboard and backing boards with cloth dust covers
Tips For Hanging Artwork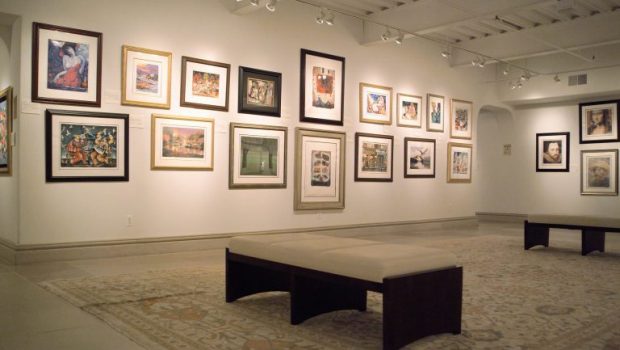 A good rule of thumb is to hang artwork so that the focal point of the image is at approximately "eye level," or about 5 to 5-1/2 feet from the floor
When hanging a framed work relative to a piece of furniture or mantle, the bottom of the frame should be 8 to 10 inches above the top of it
When caring for your artwork:
Do NOT hang your artwork in direct sunlight, as colors will inevitably fade and the paper will discolor
Avoid hanging your artwork near humid conditions (i.e. near a shower area) which can result in wrinkling and possible mold damage
Standard Framing Styles #1 – 10