COLLECTING WITH PARK WEST
Through our extensive network of artists, publishers, and representatives, Park West Gallery has the capacity to offer for sale and authenticate artistic works through the original artists themselves or through the definitive experts for the various masters whose works we offer.
The vast majority of our collection comes directly from living artists themselves.
Our archives of artworks by deceased artists are either obtained directly from the estates of those artists or purchased through recognized international auction companies. In all cases, when possible, these works are taken to the estate of the artists or the recognized expert in that area for authentication.
PARK WEST ART AUCTIONS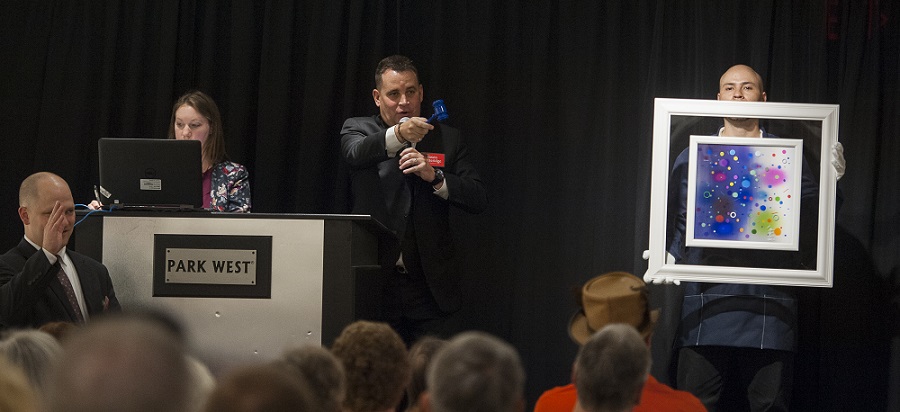 Park West Gallery's collection is available through art auctions around the world on cruise ships, at land events held at luxury hotels, and our gallery located in Michigan.
Please browse our online collections—which represent only a sample of our total collections—and, if you have any questions, contact one of our art consultants at 1-800-521-9654 ext 4. during normal business hours (10 a.m.–6 p.m. EST).