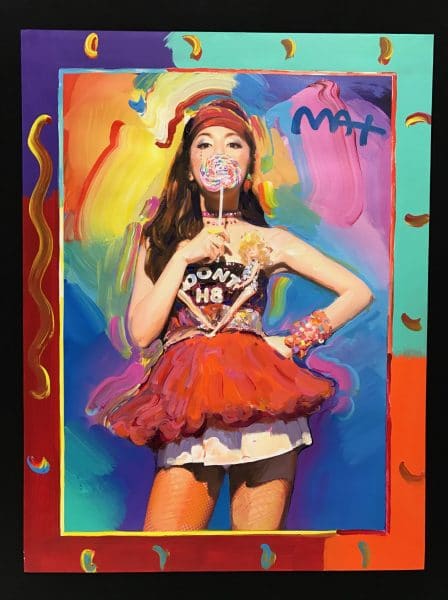 G.E.M. Portrait Auction February 15
Don't miss your chance to own this amazing portrait of renowned Chinese pop star G.E.M. by Pop artist Peter Max, all while supporting a great cause!
A charity auction will be held February 15, 2018 aboard the Royal Caribbean International Quantum of the Seas. Proceeds from the auction will benefit the China Foundation of Culture and Arts for Children.
How to Bid
From February 8-14, bids will be collected on the following five cruise ships during art auctions and private gallery consultations:
Norwegian Cruise Line: Norwegian Joy
Princess Cruises: Majestic Princess, Sapphire Princess
Royal Caribbean International: Mariner of the Seas
Dream Cruises: Genting Dream
On the evening of February 14, each ship will submit its highest collected bid. The highest bid will become the starting bid for the final live auction, which will take place on February 15 aboard Royal Caribbean International's Quantum of the Seas.
The highest bid submitted during the auction will be the winner! Should no bids be collected during the live auction, the highest bid submitted from the five ships mentioned above will become the final bid and the winner.
"Whoever wins the bid of this very special work will not only add a remarkable artwork to their collection, they'll also be supporting a worthwhile cause—inspiring the young artists and musicians of our future," says Stoney Goldstein, Park West Gallery Executive Vice President of Sales.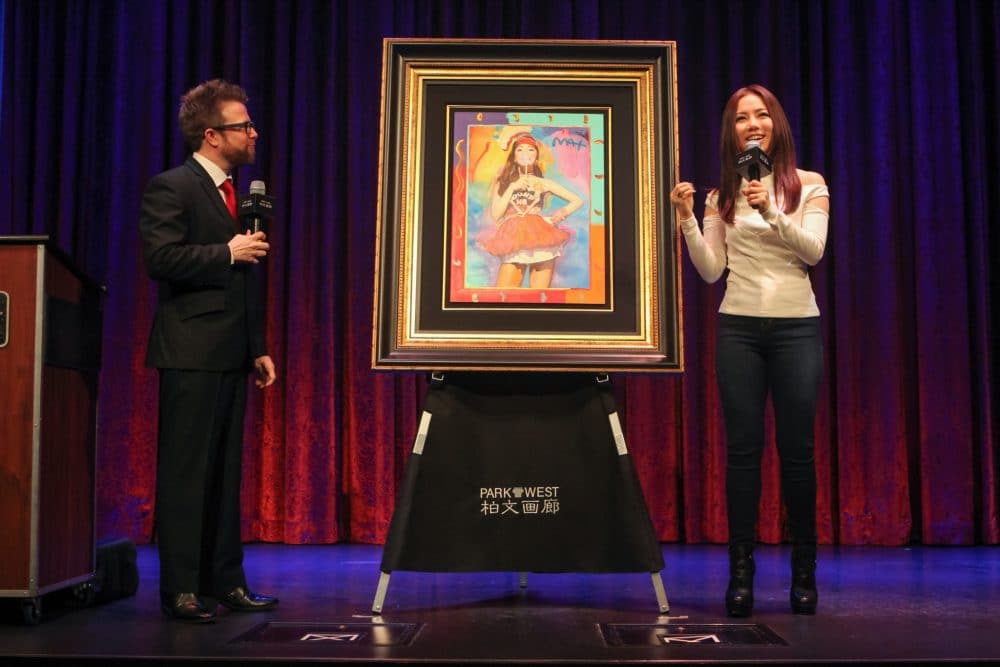 About the G.E.M. Portrait
Park West and G.E.M. unveiled the portrait on December 4, 2016 aboard the Quantum of the Seas.
"I've seen Peter Max's work in galleries, and I loved his imaginary, bold and colorful art," G.E.M. said. "It's an honor to be involved, and I hope together we can all do something good for those less fortunate."
Max created the painting in his signature Pop art style with bright colors and bold brush strokes. The portrait is based on the cover of G.E.M.'s 2016 EP, "25 Looks."
Max lived in Shanghai from 1938 to 1948, the same city where G.E.M. was born in 1991, so painting G.E.M.'s portrait held a special place in Max's heart.
"I always paint while music blares in the background," Max says. "Painting G.E.M. was a special thrill as she is extremely talented and we grew up in the same city—many years apart of course!"
Max has painted portraits of Taylor Swift, the Beatles, Marilyn Monroe, and countless other celebrities, musicians, and politicians.
"Park West is thrilled to have brought together two amazing icons from the worlds of art and music. This East meets West collaboration celebrates our creativity, our human spirit, and an unspoken bond which will forever transcend time and cultural boundaries," Goldstein says.
About the China Foundation of Culture and Arts for Children
Founded in 1986, the China Foundation of Culture and Arts for Children is a national public foundation organization that promotes prosperity of culture and arts for children. The foundation raises funds to foster arts education for youth in areas such as song and dance, drama, painting, and calligraphy.
The foundation is registered by the Ministry of Culture and Ministry of Civil Affairs.
Visit the foundation's website for more information.