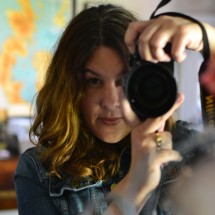 At the age of 11, Benson wrote a letter to Walt Disney Studios asking how to become an animator. Disney, known for nurturing young artists, sent her back full details on how to reach her goal. Benson has surpassed her goals by becoming an animator for animated television shows and comic strips, including "The Simpsons," "King of the Hill" and "Dilbert." Finally, she achieved her childhood dream of being a Disney animator, finding a home with Disney Fine Art. Benson combines the forever-popular turn of the century Art Nouveau style with Disney's precious characters we have loved for years.
If you ask her to name one thing about art that is sure to get her excited, it's "Line Quality" – that fluid motion that gives a painting life. The confidence to commit thought to canvas in a single stroke, mastered by the likes of Alphonse Mucha, Maxfield Parrish, and Animators like Marc Davis and Chuck Jones.
Tricia graduated from Loyola Marymount College with a degree in Film, since at the time there was no degree for animation. Private seminars were the only way to hone the craft. Benson was discovered at one of those seminars.
Benson was asked by the director of "The Simpsons" to layout a scene to "test" for the series. She was also asked to do the same for "Futurama." While she was testing for "Futurama" she got the call from "The Simpsons," asking her to join their team. No longer being able to concentrate she could not finish the test. She thanked them and walked out to celebrate, never looking back.