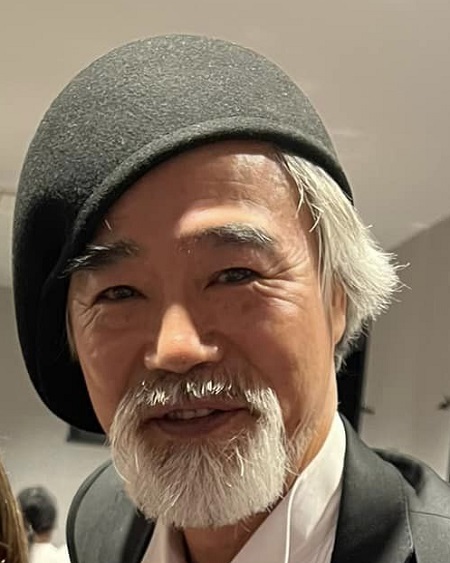 One of the best-known fine artists in South Korea, Solomon Hwang has grown a large international following for his whimsically intricate portraits of scenic cityscapes and everyday life. He is the president of the New York chapter of the Korean Art Association and has exhibited his work all over the world.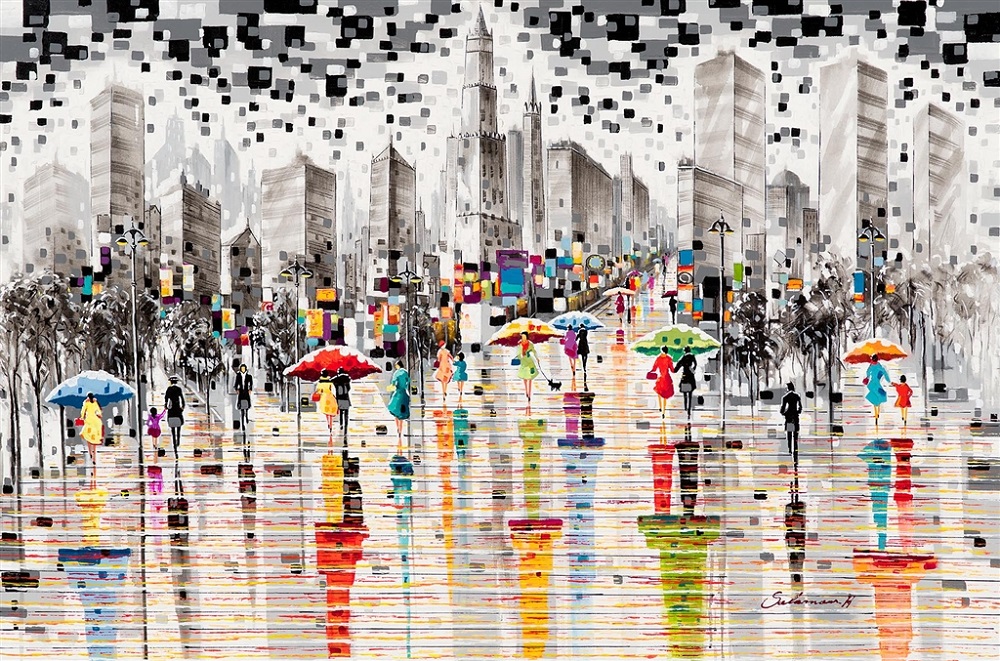 PERSONAL HISTORY
Hwang was born in 1956 in South Korea, and it was evident at an early age that he had a true passion for art. In middle school, his second-grade art teacher once took him aside after watching him paint and told him, "You will be a famous artist one day."
He continued to study art during his schooling and later enrolled in South Korean University. It was here that Hwang began working with oil painting, laying the foundation for the singular style that would define his artistic talent for decades to come. Hwang eventually left the university to pursue his own studies, feeling that he could learn to perfect his technique on his own.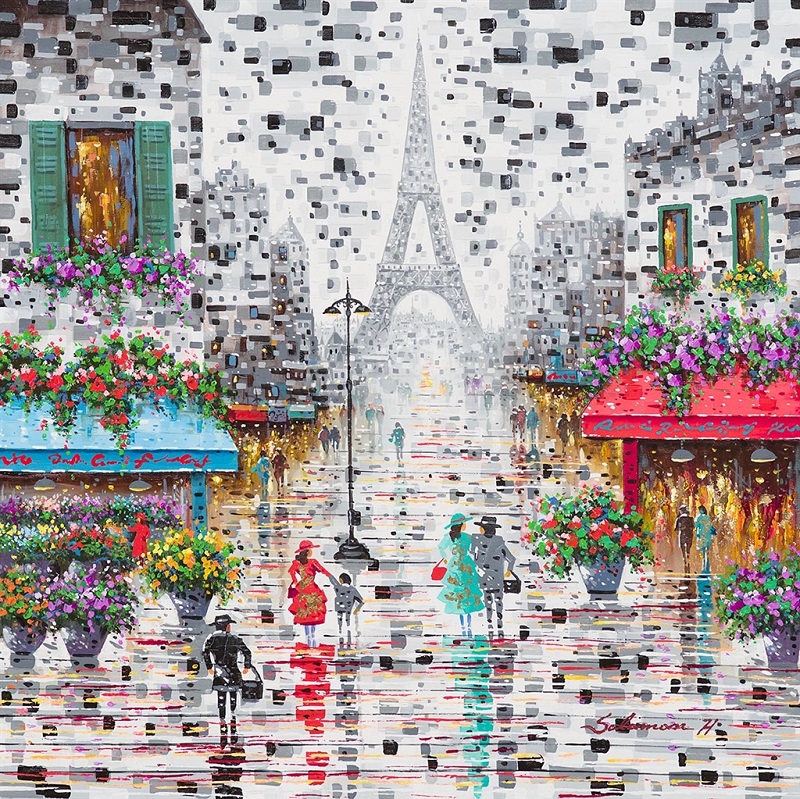 His oil paintings often bring to life expansive city scenes, captured in black, white, and gray, in a refined style that incorporates elements of pointillism. These muted environments are then enlivened by bold color accents—streetlamps, flowers, signs, or, most commonly, brightly-hued individuals going about their daily routines. Hwang is also known for his stirring abstract canvases as well.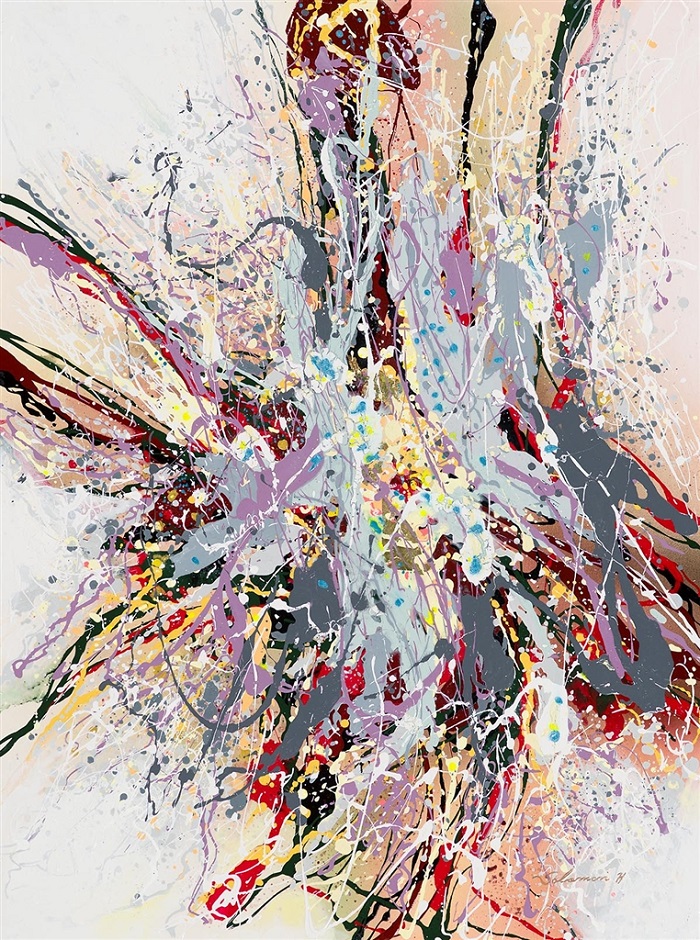 He quickly became a highly sought-after artist with his unique paintings making a splash in prestigious galleries throughout Asia. In 1994, Hwang moved to the United States, allowing his art to reach a wider and more global audience. However, he still has extremely strong ties to South Korea.
In his home country, Hwang was commissioned by the Korean War Memorial Museum to create documentary paintings which are now exhibited publicly to thousands of people every day. He has also created many works of art for charities in Korea fundraising for handicapped children. His popularity as an artist also led to him serving as a judge for the Miss Korea pageants in 1999 and 2000.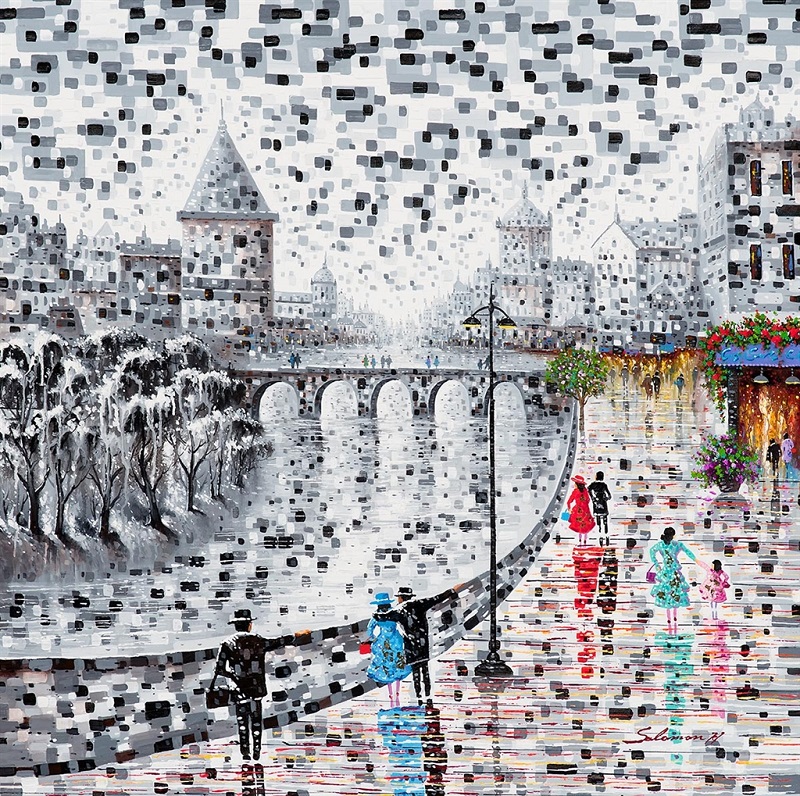 In addition to leading New York's Korean Art Association, Hwang has received numerous awards and accolades throughout his career, including winning the first-place prize at the 1993 Korean Grand Prix Art Festival and the first-place award at the Seoul City Art Festival.
AWARDS
GRAND PRIX | NEW YORK WORLD ART FESTIVAL | New York, New York 2014
1ST PLACE | KOREAN GRAND PRIX ART FESTIVAL | South Korea 1993
1ST PLACE | CULTURE EXCHANGE ART FESTIVAL | South Korea 1993
1ST PLACE | KOREAN AND CHINESE GOVERNMENT CULTURAL EXCHANGE ORG. | South Korea 1992
If you're interested in collecting the art of Solomon Hwang, you can contact Park West's gallery consultants at (800) 521-9654 ext. 4 or sales@parkwestgallery.com
Latest News About Solomon Hwang