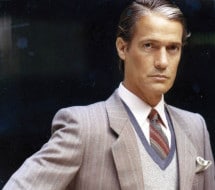 Brazilian artist Otto de Souza Aguiar is best remembered for his richly colored works that adeptly paired the fertile, sultry atmosphere of the tropics with a regal, colonial elegance. Aguiar, who earned a Master's degree from the University of Fine Arts in Rio de Janeiro, blended his extensive formal training with his experience in fashion and theater to create a unique, signature style.
Aguiar artfully mastered the technique of "trompe l'oeil," which translates to "trick the eye" in French. This technique is used to create an image so naturalistic that it appears as though it truly exists – almost as though the image were captured in a photograph rather than in a painting. The combination of his technical skill and his artful use of color appealed to individuals and organizations around the world. His paintings and murals have been used to decorate residential homes, public buildings, and corporate offices for years.
Aguiar was also asked to create numerous commissions for many organizations, including Graycliff Inn, Nassau, Bahamas; City Hall of Miami Beach, FL; Fedora Restaurants, Kansas City; organizations in Washington, DC; Lee Memorial Health Park, Ft. Myers, FL; and Aquarius International, Boca Raton, FL.