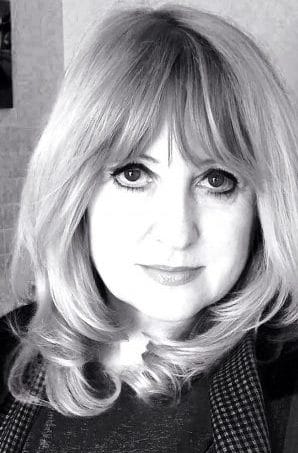 Natalia Sinkovsky was born in the city of Semipalatinsk, Kazakhstan in 1959. As a child, Sinkovsky would practice drawing and painting, but also had a fondness for mathematics.
Her love of math and art inspired her to study architecture, and she received a master's degree from the Ust-Kamenogorsk Building Institute in 1981. Sinkovsky never strayed too far from her childhood passions, taking drawing and painting courses during her studies. Upon graduating, she worked for the city of Leninogorsk as both an architect and as an interior designer.
READ MORE +
In 1995, Sinkovsky and her family immigrated to Israel. She continued to work as an architect and interior designer, including the designing of a museum for one of the largest corporations in Israel. In 2002 she decided to turn her artistic hobbies into a full-time profession, experimenting with sculpture.
Israel not only provided a setting to launch her art career, but was also the source of what would become the inspiration for her sailboat series: The sea. She depicts colorful yachts rocking on the waves, the excitement of a boat race or a romantic sunset sailing trip.
"The sea is a never-ending source of happiness for me. I wish to share this positive emotion with the world through my artwork."
Sinkovsky's painting style is largely inspired by abstract art and modern design thanks to her background in architecture. In particular, her sailboat series draws from Expressionist, Baroque and Cubist art movements as well as architectural movements like Constructivism and Minimalism.
When creating art, Sinkovsky boldly applies acrylic on canvas without a prior sketch or drawing. Instead, she pictures what she is going to paint and imagines the place where the painting will be hung, which in turn inspires the color palette and size of the artwork.
She uses a palette knife to apply thick layers of paint, and once the layers have dried, she returns to add graphic elements. Her palette reflects her optimistic view on life with the use of bright, cheerful colors such as blue, aquamarine, purple, red, yellow, pink and lilac.
Sinkovsky's work is collected all over the world, and has been featured in multiple solo and group exhibitions in Israel, the United States, the United Kingdom and Russia.