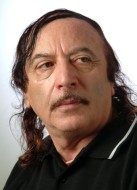 Born in the USSR in 1945, in the city of Chernovich, Moshe attended the Art Academy of the Soviet Union in Moscow from the 1965 to 1970. After immigrating to Israel in 1978, he studied at the Art School in Ramat-Hasharon.
For the past eleven years, he has exhibited in solo exhibitions and group shows in a variety of techniques: watercolors, acrylic, oil, and mix media. Leider has been teaching for the past eleven years and is a member of the Israel Association of Painters and Sculptors.
READ MORE +
His works have been shown in various group and individual exhibitions throughout Israel, France, Germany, Sweden and the USA.