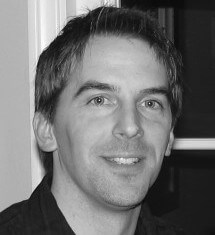 Whether he's painting well-known rock stars like Ozzy Osbourne, adding new depths to the classic horror characters of Frankenstein and Dracula, or redefining the Disney Villain, Kupka's affinity for a series of darker characters has developed into quite a scary portfolio.
As with many artists, the creative desire to draw developed early in life. Kupka would wait all week for the Sunday comics and eagerly copy the latest Beatle Bailey. He started to paint during his time at duCret School of Art in New Jersey where he found his mentor, Peter Caras. He has not put the brush down since.
Kupka's artwork captures more than a likeness of the characters he paints. His work creates old world flair, bringing together all the ingredients necessary to make an eye-catching painting. With the soft lines and rustic pallete, the villains he depicts have always shown a great range of emotions. By looking at his work, you know that the characters he renders are so glad to be bad.
And recently, Mike has expanded his portfolio to include star athletes in Superbowl illustrations and Disney characters like Jack Sparrow in Pirates of the Caribbean. Producing artwork for licensees such as Lucas Films, Disney, and the NHL, Mike's portfolio and popularity continues to grow.