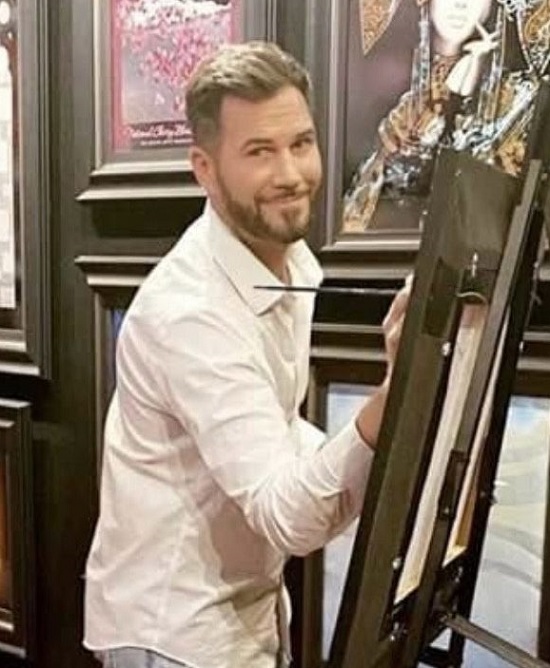 Michael DeWulf is an exceptional contemporary painter known for his "hyper-surrealist" creations that brilliantly blend realism and fantasy. His paintings evoke feelings of sensuality, love, unity, hope, and eternity. Fine Art Connoisseur Magazine has called DeWulf's art "a medley of emotional visual narratives and poetry in physical form."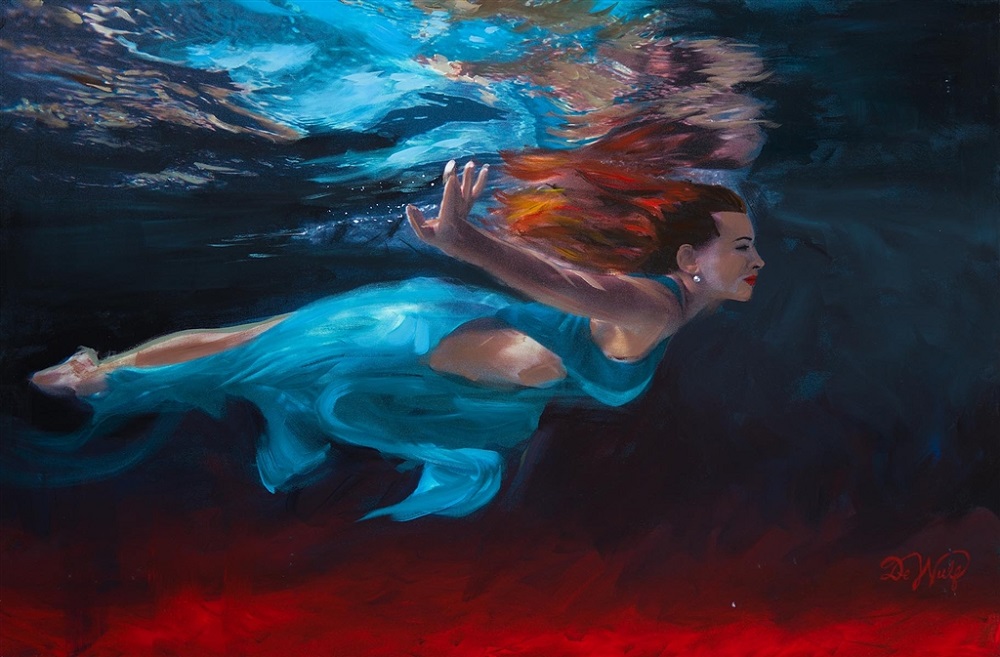 In his personal artist statement, here's how DeWulf describes himself and his art:
"I'm definitely an artist who reflects what inspires me. My work is more of a response than an act.
Being a single father of three, time is precious. I still manage to paint every single day. Mostly in the evening. If I miss a day, I feel it. I usually have a few backgrounds ready. I like to work on multiple pieces at once. If I run out of juice on one piece, I jump to another. It keeps my process fresh.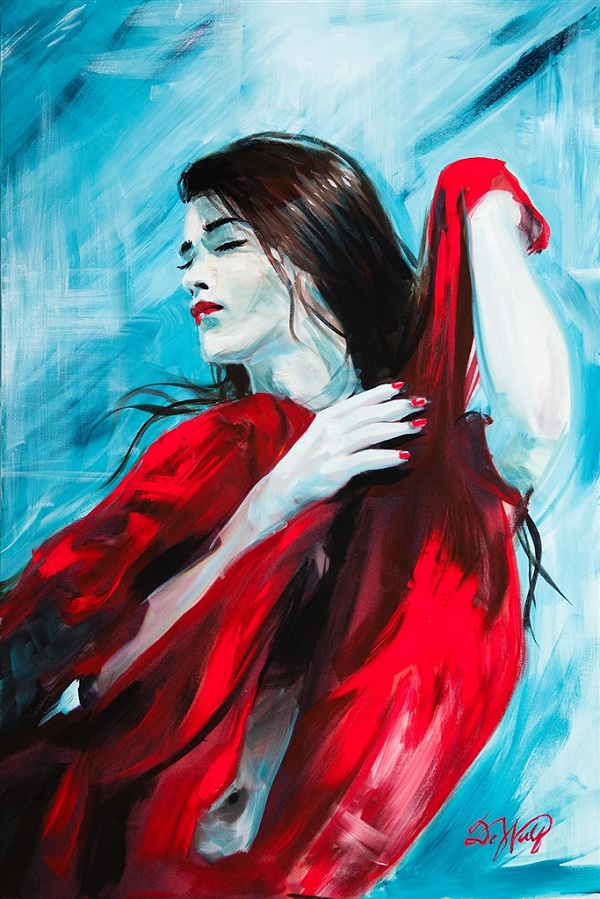 During my day, I search for things that inspire me. It's pretty easy living on the beautiful Gulf Coast of Florida. My gorgeous girlfriend Mindy is an amazing source by herself. My twin daughters watch me paint a lot; I love to get their thoughts about a piece. Young fresh eyes and, as with all children, they can be brutally honest with me.
In 2021 I painted well over 100 originals. My entire life I have dreaded the thought of being a 'one trick pony.' Versatility in art is what I believe to be my strongest attribute. I paint, sculpt, draw, design, and even spent five years as a tattoo artist. I tell you what, skin is the hardest of canvases. It's the only canvas that moves, whines, stretches, and bleeds. (Did I mention whines?) I believe that trying different styles and mediums is what molds greatness.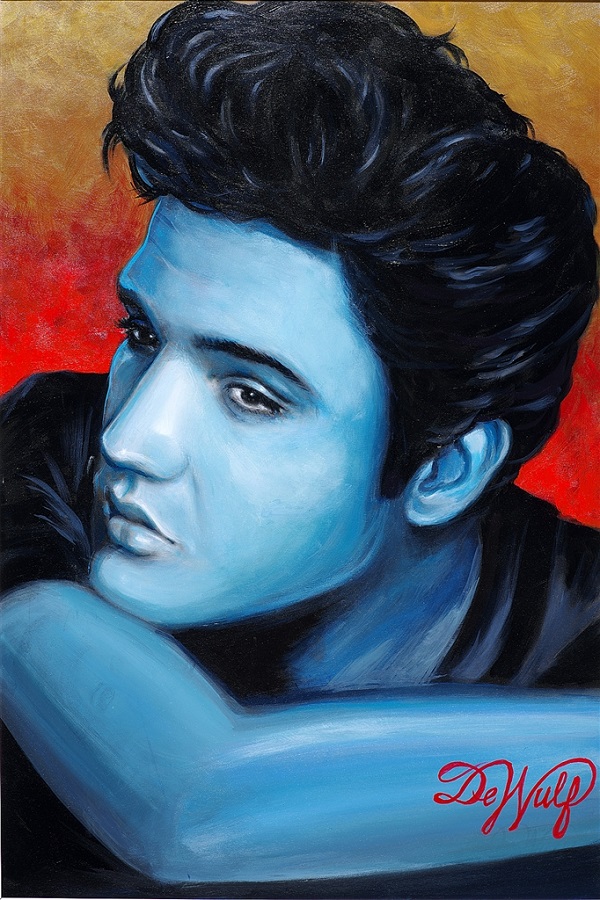 People often ask me about my subject matter. Or they ask, 'What made you paint this?' My response is simple. I want to have a hyper-realistic piece that shows my skill in color and light, of course.
Most importantly, I want to relay an emotion. I want each piece to be more than what's on the surface. So, I suggest things and let the viewer fill in the blanks. I suppose I should call my work 'Hyper-Surrealism.' Because surrealism is intended to provoke a thought or a feeling. That's exactly what I intend to do."
If you're interested in collecting the art of Michael DeWulf, you can contact Park West's gallery consultants at (800) 521-9654 ext. 4 or sales@parkwestgallery.com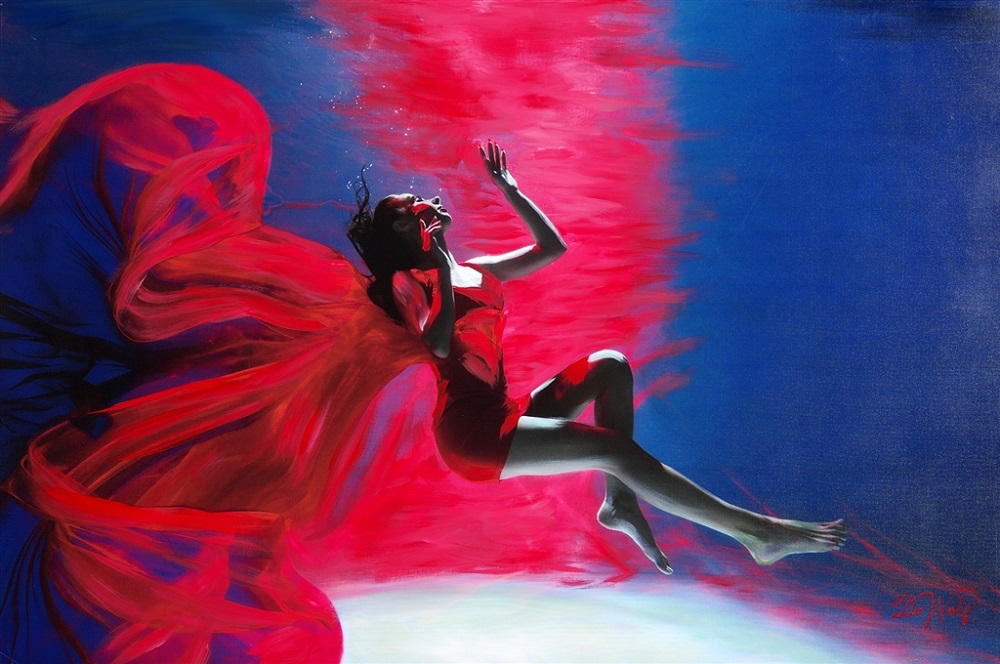 Latest News About Michael DeWulf