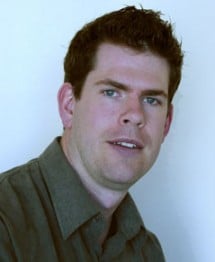 Marc Courtemanche was born in 1971 in Sudbury, Ontario – a very small mining town. From a young age, Marc was exposed to an outdoors style of living, often working with his hands. His father realized his potential to work with objects three-dimensionally and introduced him to woodcarving – a skill Marc extended into his career as a sculptor.
After high school, Marc enrolled in Cambrian College's heavy mechanics program but eventually found his way back to the visual arts, re-enrolling at Cambrian to study art. After receiving his diploma from Cambrian College, he received his BFA from the Nova Scotia College of Art and Design.
At NSCAD, Marc learned theory and conceptual practice to sculpting. He appreciated the idea of found objects and thought critically about his work, wondering about his role as a sculptor. This question led him to the Masters program at the University of Regina in 2001. There he was able to hone is technique, learning new crafts and furthering his conceptual understanding of the art of sculpting.
Marc currently resides in Regina with his wife, France, and two children. He works at the university, occasionally teaching sculpture, while working as a technician and part-time as an assistant preparator at Mackenzie Art Gallery.