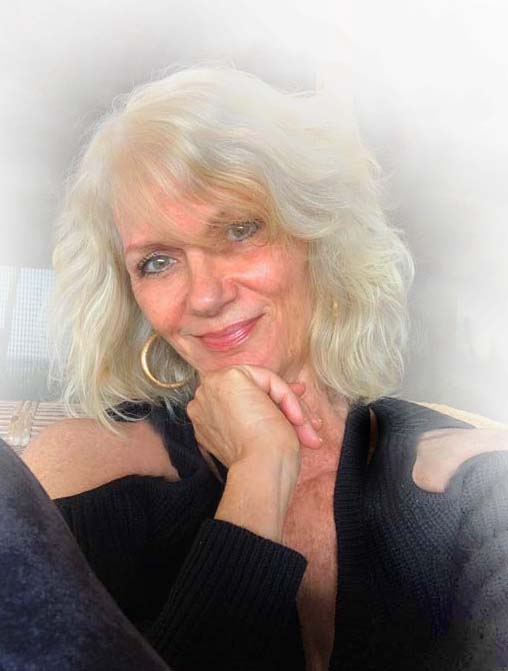 Kristine Provenza harnesses Hawaii's natural beauty, its vibrant people, and unique traditions to create works of art that hit all five senses. Through her paintings, she brings to collectors around the world the primal force of a volcano, the vibrancy of the ocean, and the aroma of flowers found on the islands. Provenza's works of art capture the movements, culture, and rhythms of Hawaiian life like no other artist working today.
READ MORE +
Personal History
Kristine Provenza was born in a small town called Ladysmith on Vancouver Island, British Columbia. She loved art from a very early age and sold her first professional pastel portraits for $25 each at the age of 14. Even as a young artist, Provenza's favorite subject matter has always been people and character studies. Provenza has long been a true talent who was first written up in the local paper at age 15 for her portraiture, and then at 19, she started showing her artwork in juried competitions with The Federation of Canadian Artists. Later, in her twenties and thirties, Provenza was accepted into many shows with the Association of Hawaiian Artists and the Hawaii Watercolor Society and won her share of Best of Show and Best Watercolor awards. After working in pastels, she studied and experimented with oils and acrylics, and although she liked the control these mediums afforded her when Provenza tried watercolor for the first time, she fell in love and painted almost exclusively in that medium for more than twenty-five years. More recently, Provenza has been working with acrylic to achieve the same kind of fluidity and movement.
The humble artist says that even if she isn't destined to go down in history as an artist who created masterpieces, she has produced at least three — her children who are each compassionate, giving, and creative humans. After her nest was empty, Provenza opened a gallery in Waikiki which remained open for 8 years, until the pandemic forced it to close. She lives on the beautiful Island of Oahu and has been sharing the essence and spirit of Hawaii's people and their paradise with the world since the late 1980's. Today, she is well known throughout the Islands of Hawaii where her paintings have been in art galleries for more than three decades. When not making art, Provenza can often be found in her kitchen, cooking in a manner similar to how she paints, with her heart rather than a recipe book.
Style and Influences
Capturing a likeness takes skill, but that alone lacks the passion that's always driven Provenza to paint. She strives to capture the essence and emotions of a person through something as subtle as the tilt of their head. Her Hula series often feature beautiful dancers, but it is much more about how those dancers are feeling, how connected they are to their art, and their passion for their heritage.
In addition to her watercolors that give the illusion of light from within the paintings, Provenza's newest acrylic series, "Night Moves," shows her mastery of the technique called Chiaroscuro, made famous by Rembrandt, Caravaggio, and Da Vinci, which uses shadows and a strong light source to create depth and drama.
Provenza's biggest artistic influence isn't the work of other painters, but her surroundings, the particular slice of paradise that is Hawaii. From the bubbling primal force of a volcano to the vibrant colors of the ocean, and from tropical flowers to magnificent sunsets, she has long been moved to create art that honors the beauty of the islands. But what truly moves her are the Hawaiian people, their traditions, and the culture that courses through the islands. Aloha is a state of mind, Provenza says, adding that, "It's living your life with love and friendship, peace and compassion." Kristine Provenza infuses every work of art with the very essence of Aloha for collectors around the world.
Accomplishments
Top 3 Finalist in Park West Gallery's 2022 Made in Hawaii Artist Competition
Owned her own gallery in the Outrigger Reef Hotel in Waikiki for eight years
Works hung in art galleries for more than three decades
Latest News About Kristine Provenza