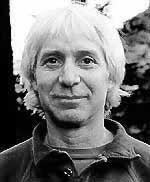 John Svenson has been painting the scenery of southeastern Alaska for more than 20 years. As a mountain climber, Svenson brings a unique perspective to his paintings, using his mountain climbing excursions as a form of research for his watercolors. He has climbed to the top of Mount McKinley 12 times as a guide and currently tries to trek paths in more remote, less commercial locations.
Although his excursions can be very dangerous, Svenson compares mountain climbing to the art of painting. Both subjects require an intense focus and application of knowledge; one is just more dangerous than the other. When painting, he finds his inspiration in the boldness of the 1920s California watercolor group, experimenting with color and texture. Their approach to watercolors was more fluid than ever before with wide brushstrokes and powerful colors.
His mountain climbing and painting adventures have taken him to Africa, South America, Nepal, Mongolia, Japan, and Indonesia, where he has been widely exhibiting his watercolors.