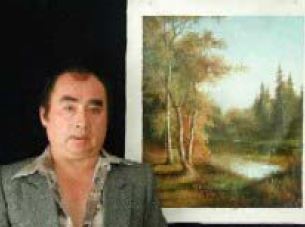 Since the 17th century, Peru has won acclaim for its long legacy of talented figurative artists, but a new generation has started to redefine the perception of Peruvian art. Jesus A. Villaflor Zevallos Bacci is among that generation, creating detailed landscapes that invite viewers to relax and enjoy the beauty of nature.
Personal History
Born in 1952 in Peru, Bacci moved to Lima in order to study painting at the National School of Fine Arts in 1969. He found himself drawn to painting his surroundings instead of the human figure. His choice in subject matter brought on strong opposition from the Peruvian arts community that traditionally championed figurative art over all other styles. Despite this pushback, Bacci graduated with the highest honors.
Bacci's reputation quickly grew as a landscape painter, leading to a demand for his work and cementing him as one of Peru's most gifted landscape artists.
Style and Influences
Bacci follows a Peruvian art movement that began in the 1970s that shifted the focus away from the human figure and onto local surroundings.
His command of oil painting techniques allows him to seamlessly blend colors to create rich, vibrant environments in his paintings. Bacci's portrayals of tree-lined rivers, churning oceans, and cascading waterfalls are his artistic windows into worlds waiting to be explored. His "Old Florida" landscapes transports viewers to long forgotten terrains, which contrast the growing sprawl of modern cities like Orlando and Miami.
Accomplishments
Following the success of his first major exhibition at the National Association of Artists in Huanuco and Lima in 1981, Bacci's art has been featured in galleries throughout Peru and around the world.