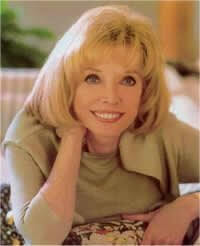 Jane Wooster Scott paints representations of turn-of-the-century and early 20th century Americana. She attempts to summon natural American heritage, harkening back to a time where things were not only simpler, but energetic and innocent. By using bright colors, nostalgic settings, and vanishing memories, Wooster Scott paints the subjects of American life that have traveled the course of the last century.
Children skating, picnics in the countryside, bobbing for apples, and holidays are some of the quintessential American scenes found in her work. While this Americana mode goes against the grain of her fast-paced Los Angeles lifestyle, Wooster Scott prefers the slower, simpler pace of "the good old days."
She says, "Then, too, the air and the water and people's minds were cleaner. The family unit was strong and most households included several generations. Front doors were left unbolted. And certainly, there were fewer pressures and tensions. People walked the streets safely at night."
Drawing from her own personal travels, Jane grew up in Dutch Pennsylvania surrounded by quaint white churches, schoolhouses, red barns, and a prevalence of Amish communities. When Jane travels through New England today, she visits Cape Cod, rural Vermont, Martha's Vineyard, and Nantucket. She briefly sketches these places of inspiration on paper but leaves the details for the canvas.
Among her collectors are Aaron Spelling, Marlon Brando, Farrah Fawcett, and William Ahmanson. Her works hang in the American Embassy in Australia and in the White House's permanent collection.