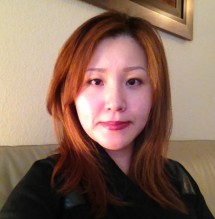 Jana Lee was born in Seoul, Korea. When she was eleven years old, Jana, her parents, and older brother moved to Florida. As the daughter of artist Charles Lee, Jana remembers watching her father paint almost every day. From the age of seven, she was drawing and painting naturally, there was never any doubt that Jana would become an artist as well.
READ MORE +
Jana received many awards growing up, from her high school and art competitions. When it was time for her to consider studying art in university however, her father encouraged her to take lessons from him instead.
Jana began studying art with her father, Charles Lee, who had taught University art classes in Korea and owned an art school. Both Charles and Jana agreed that these lessons further advanced her career and skills than university classes would have. Jana studied different art techniques, sketching, oil and acrylic painting, and experimented with texture. She was always encouraged to use imagination and view art as a talent, not as a formula.