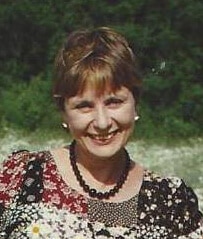 Gulnara Weinstein was born in 1949 in St. Petersburg, Russia. Her father was a military naval officer and a descendant of a noble Georgian family. Her mother was a couturier from a well-known family of Latvian clothing and interior designers.
Before Weinstein's birth, her parents settled in St. Petersburg, Russia, where her father first studied medicine at the St. Petersburg Military Naval Academy, and later worked as an orthopedic surgeon and a professor in the same academy. Weinstein's mother designed wool clothing and the family had a small business that was transferred from generation to generation.
At the time, the Soviet government was often harsh on business owners. Weinstein's grandmother was wrongfully imprisoned for four years and the business they had built crumbled. The knowledge and talent, however, remained and was passed down to Weinstein.
Since her early childhood, Weinstein showed signs of being a creative and gifted child. At the age of 3 she was given lessons in painting and design by members of her family. From 1960 to 1970, Weinstein took private lessons with several prominent Russian artists.
Though she loved art, Weinstein enrolled at the College of Industrial Management to major in accounting. After graduation, she moved to Moscow and began working in the motion picture industry as a budget specialist.
While working in the film industry, Weinstein designed her own clothes. Her knit sweaters became famous and people continually requested that she create them for the film stars and producers. Her designs quickly became popular and were a favorite of the who's who in the art and entertainment world of Russia. Around this time, Weinstein also began to work in interior design and became equally successful.
Even with all this success, Weinstein never forgot her first love of painting. Her oil paintings found their way into many important private art collections. During the 1990s, Weinstein took part in several shows and juried exhibitions in Russia, Georgia, Belorus and Ukraine. In the mid-'90s, Weinstein, together with her husband and two daughters, immigrated to the United States where she decided to concentrate entirely on her painting.
She has since become a prominent colorist with her own style and easily distinguished imagery. Her landscapes use rich colors, reflective waters and inviting paths that encourage the viewer to explore the vivid world she has created.
After immigrating to the U.S., Weinstein participated in a number of art shows in California, including in La Jolla, Beverly Hills and Laguna Beach.
In 1992, she won first prize at the Crimea International Art Exhibition for her "Night and the Marches" canvas. In 1994, she won second place and a "public admiration" award at the Kharkov (Ukraine) Open Art and Sculpture competition. In 1998, she was awarded Grand Prize for the Juried Exhibition in Kutaisi, Georgia for "Mountains in Spring," and another Gold Medal for her "Apple Tree Blossoming" monumental canvas at the Minsk International Fine Art Festival.
Weinstein currently resides in Woodland Hills, California.