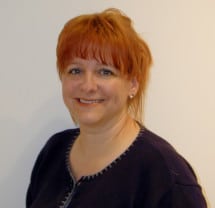 Since she was raised in the backcountry of northern Michigan as the daughter of a minister, Deneille appreciates her unique qualities of simplicity, spirituality and family values. While she has had no formal training of any kind, she attributes her talent to a gift from God. Not only is she a self-taught artist but she's a wife and a mother of five children.
READ MORE +
Deneille started painting at 16 when she bought a used oil set at a rummage sale for a dollar. Her first paintings were portraits of Christ done with her fingertips and toothpicks because art brushes were too expensive.
Deneille is known for her attention to detail. All of her paintings are unique and have a story behind them, which typically accompanies each work she creates.
The demand for her original paintings persuaded Deneille to look for a company like Park West Gallery to publish original graphic works. She has commented that, "Not everyone can afford to pay the price of an original painting. The serigraphs and seri-lithographs have captured the color and detail of my work, making the imagery affordable for the collector, without compromising the art." The themes of her images are enduring and reflect the basic and foundational values of American life. She has had the good fortune of creating an immense following of collectors from all areas of the United States and also many abroad.