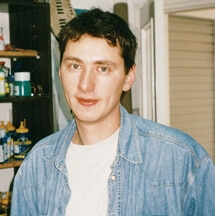 Alex was born in Russia in 1974 under a Communist regime. He attended Yekaterinburg College of Art, honing his natural talent for painting. Yekaterinburg is at the beginning of the Tran-Siberian Railroad in St. Petersberg and is famous for its scenic reputation. This scenery was hugely inspiration in the development of Pauker's visual style.
Once he had graduated from art school, he realized he needed further inspiration, travelling the world. He brought along his wife, Sveta Esser, and they experienced the joys of Europe together. Europe was so inspirational to Pauker that he decided to earn a second degree in the Fine Arts – this time as a foreign exchange student. He continued taking classes while working at a publishing house, eventually awarded the International Leningrad Art Contest.
READ MORE +
As he further developed his style, Pauker began painting with both a palette knife and a brush, using the technique of impasto. Their built-up texture gave added depth and dimension to his canvases, capturing the essence of his landscapes. Pauker paints with saturated colors that are bold and contemporary. He often paints en-plein-aire, recreating the light and colors of the seasons. He also studies the works of other artists and is heavily influenced by the Fauves and Post-impressionists.
He has exhibited as a solo artist at the Museum of Ramat Gan in Israel, the Cultural Center of Natanya, the Gesher Gallery of Tel Aviv, and the Smart Gallery at Hilton, Tel Aviv.
He now resides in Haifa, Israel where he maintains a studio while continuing to travel extensively with his wife and two children.