Take a Peek Inside Tim Yanke's "Call of the American West" at the Monthaven Arts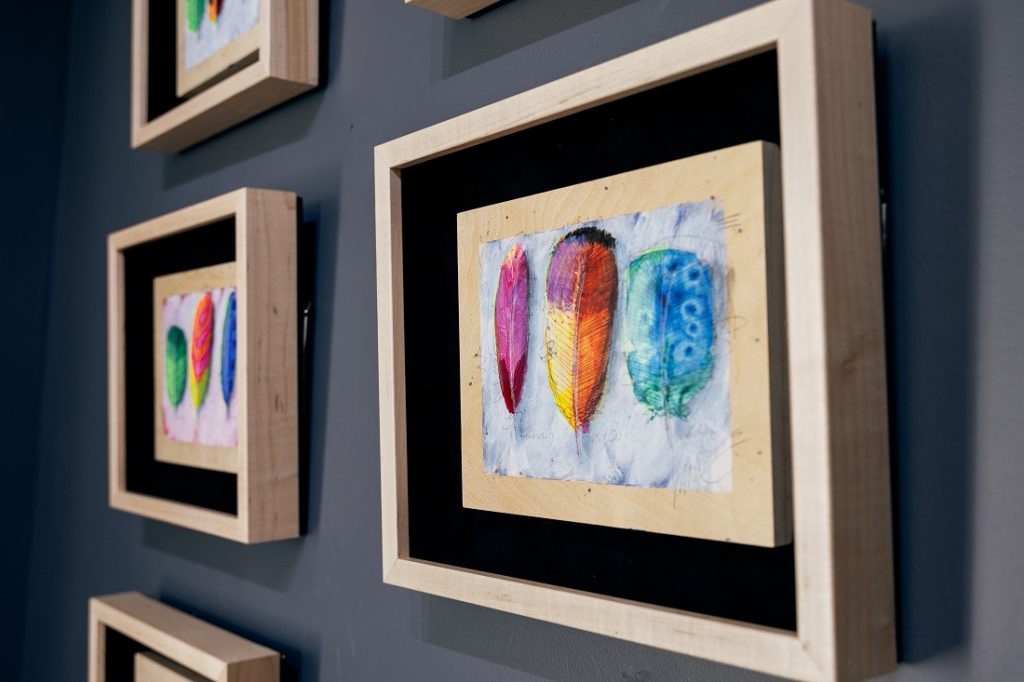 In 2018, acclaimed artist Tim Yanke opened his first museum exhibition, "Abstract Musings," at Tennessee's prestigious Monthaven Arts & Cultural Center.
Four years later, Yanke has returned with not just a new exhibition, but with a new exhibition in a completely different art style—a feat few contemporary artists could achieve. In September 2022, "Call of the American West: Works by Tim Yanke" premiered at the Monthaven, showcasing the artist's bold and evocative take on the iconography of the West.
In her description of the exhibition, organizer Carole Sorell said, "From spirit feathers, headdresses and buffalo to overpainted photographic portraits of the classic figures reminiscent of pioneer life on the frontier, Michigan painter Tim Yanke depicts the iconic symbols of the American West. Like hundreds of artists before him, since his first journey out west more than 45 years ago, he has continued to feel the magnetic pull of the territory again and again. His fresh take on the subject, though, is to give it life in a style he calls 'neo-expressionism,' imbuing his canvases with swaths of the boldest, most eye-popping colors he can conjure."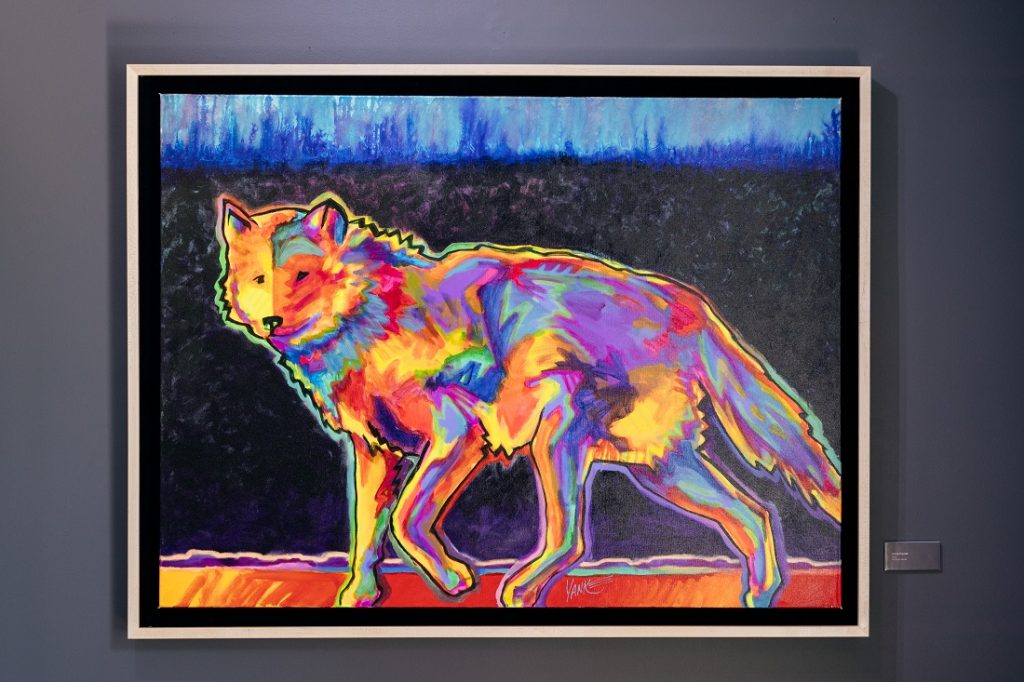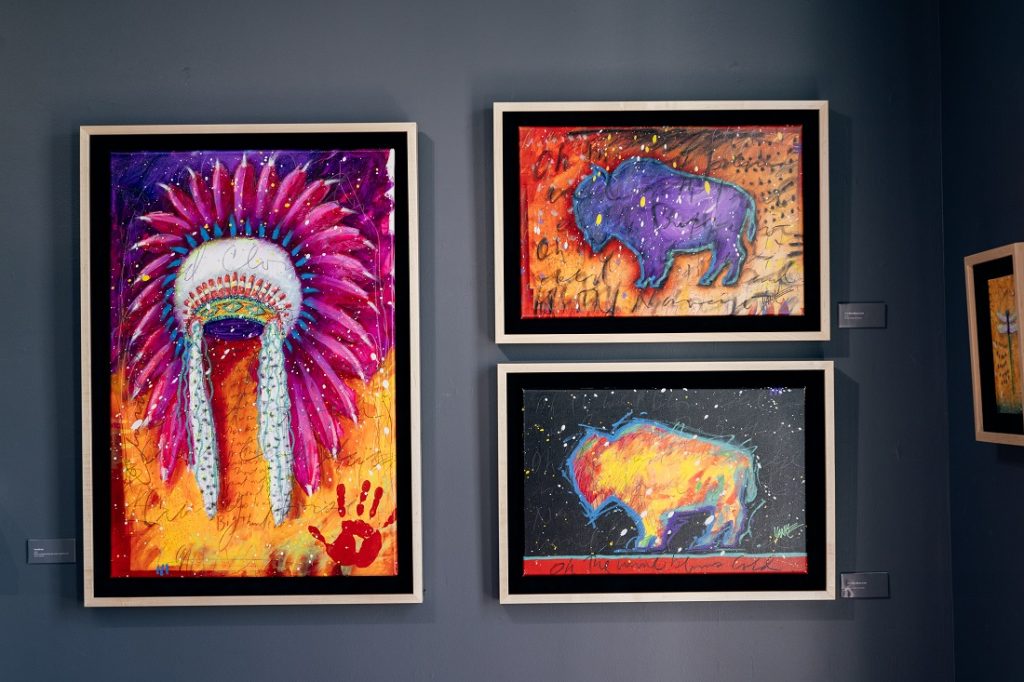 The debut of "Call of the American West" created such a local stir that Yanke was invited on NBC's popular "Today in Nashville" show to promote the event, where he shared the stage with musical group The FBR and Emmy-winning actor Jeremy Piven.
The next day, the Monthaven held a gala opening for the exhibition where fans and Monthaven patrons got to explore Yanke's Neo-West paintings, meet the artist in person, and enjoy live music from Cole Ritter and the Night Owls.
The premiere weekend concluded with an artist Master Class taught by Yanke, where he walked a wide range of students through his own artistic process and helped them create their own unique works of art.
"Call of the American West" will be appearing at the Monthaven Arts and Cultural Center through October 30. You can find more information about visiting the exhibition here: https://monthavenartsandculturalcenter.com/